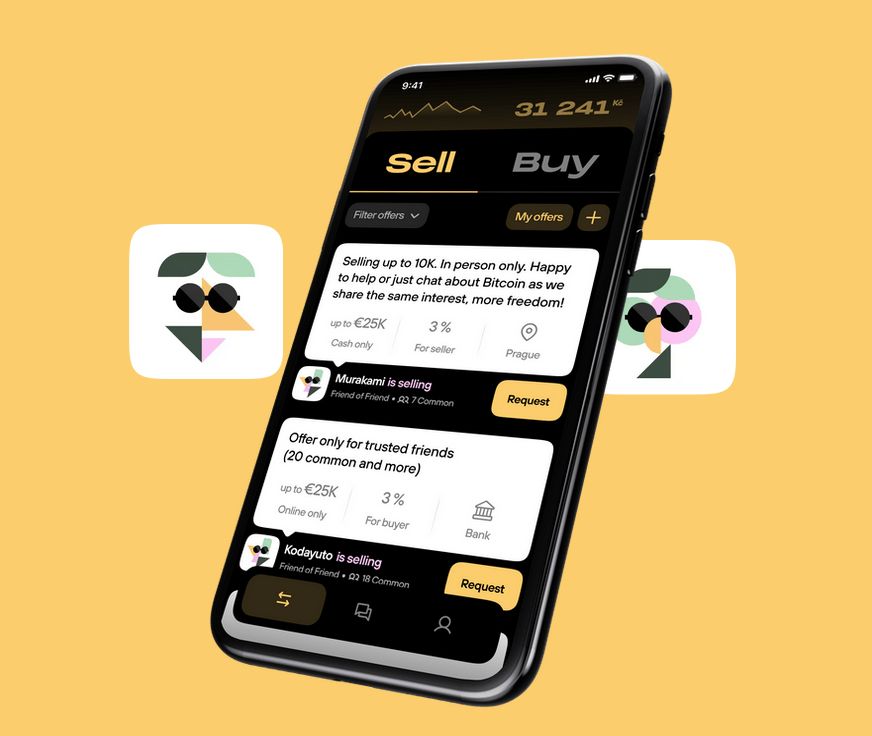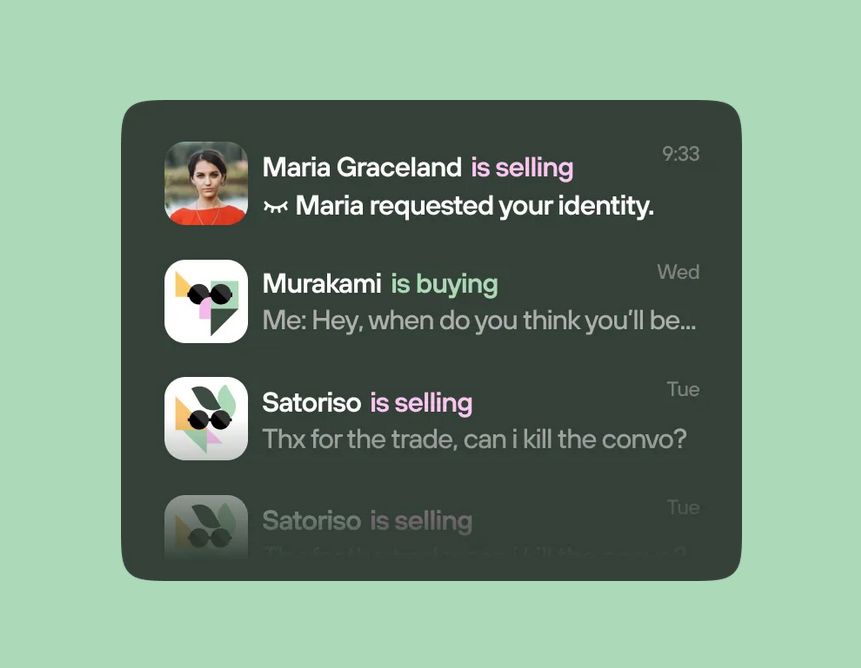 Vexl: Non KYC Exchange
Vexl is a peer-to-peer bitcoin exchange that operates on an open-source platform and follows a non-KYC approach. The Vexl app is accessible on both Android and iOS devices.
Description
Vexl is an open source and non KYC P2P bitcoin exchange. Its app is available for Android and iOS. The app was developed Vexl Foundation, which is supported by SatoshiLabs, the company behind Trezor wallet.
Vexl Features
Vexl Bitcoin Exchange offers the following features:
Local Community Groups: If you prefer not to trade with people from your contact list, you can join a group and engage in local trading with others in your community.
Secret Chat: Vexl's chat feature ensures end-to-end encryption, guaranteeing the privacy and secrecy of your data. Only the person you are communicating with can see your messages, with no access granted to anyone else, including Vexl. Deleting the chat permanently removes the messages.
No Data Storage: Vexl does not store any personal information or messages. As an open-source platform, you can verify this by reviewing the source code yourself.
Anonymization: You have complete control over revealing your identity. Each user sees you differently, and your public profile is refreshed with every trade, ensuring maximum anonymity.
How Vexl App Works
You can easily download Vexl app from the Google Play Store or the App Store. Once downloaded, you have the choice to import your contacts. When setting up your profile, you can use your name or nickname, ensuring that it remains private unless you decide to share it. Similarly, adding an image to your profile remains hidden from others unless you give permission. As a non KYC P2P exchange, you don't need your ID to use the app.
To connect with the Vexl community, you will be prompted to enter your phone number and receive a verification code for authentication. Vexl does not offer a direct option to change your phone number within the app. If you wish to update your phone number, the recommended approach is to delete your existing account and proceed to sign up again using the new phone number.
The trade can be conducted either in-person or online, depending on the preferences of the buyer and seller involved. For in-person transactions, the buyer and seller will arrange a predetermined location to meet and carry out the trade. Alternatively, for online transactions, the buyer and seller will utilize the Vexl app to communicate and coordinate the specifics of the transaction. When creating an offer on Vexl, you can choose the location where the transaction will take place. You can choose a specific town or city, or you can select a broader region if there are not many offers in your town.
Currently, Vexl supports the following currencies: USD, EUR, and CZK. You can conveniently utilize various payment methods such as cash, bank transfers, and online payments on the platform.
Vexl Fees
Vexl's fee structure operates as follows:
Trading bitcoin on the platform does entail fees. These fees are determined by the individual initiating the trade, whether they are the buyer or the seller. When creating a trade offer, you have the freedom to determine the fee you wish to set. It is important to take into account various factors, including current market conditions and competition, when deciding on an appropriate fee to set for your trade.
More Information
Vexl Alternatives
Additional information
| | |
| --- | --- |
| Bitcoin Only | |
| Type of Exchange | |
| KYC | |
| Source Code | |
| Lightning Network | |
| Mobile App | Yes |
| Operating System (OS) | |
| Payment Methods | |
| Supported Countries | Worldwide |
| Year Launched | 2023 |
| Made in | Czech Republic |