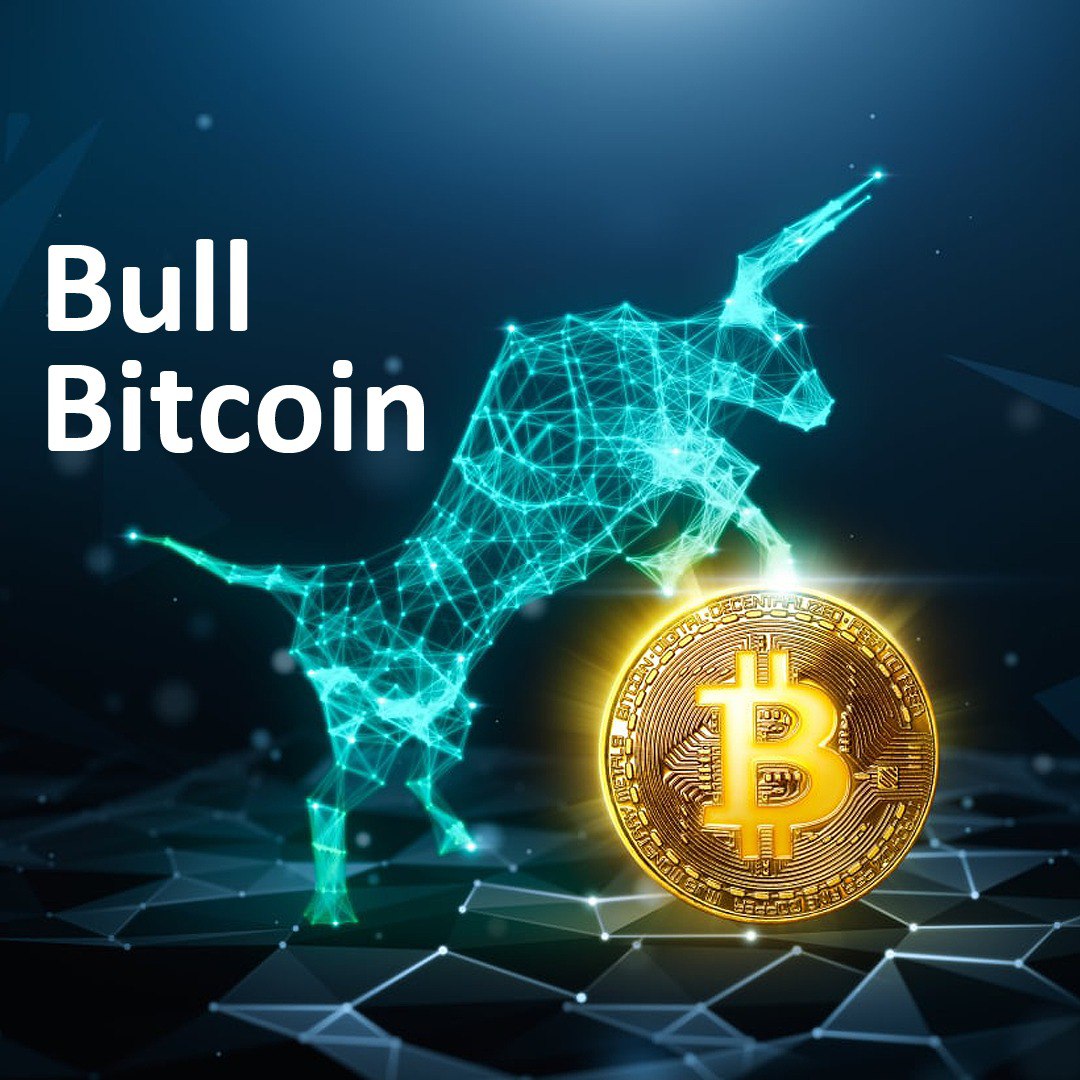 Bull Bitcoin: Non-custodial Bitcoin-Only Exchange
Bull Bitcoin is a non-custodial bitcoin-only exchange and payment service for users in Canada. It allows you to buy, sell and spend bitcoin via your bitcoin wallet.
Description
Bull Bitcoin is a bitcoin-only, no-KYC exchange that enables you to buy bitcoin with cash, debit card, Interac E-Transfers and other Canadian bank transfer options. In addition, it supports dollar-cost averaging (DCA), the Lightning Network and bill payments using bitcoin.
While most exchanges have custodial wallets that handle your funds on your behalf, Bull Bitcoin never does; instead, you must use your own non-custodial wallet.
How to Open Bull Bitcoin Account
You can open a Bull Bitcoin account without providing any documents for Know Your Customer (KYC). What you need is just an email address, and fund it with cash or debit card at a Canada Post office. All you need from there is to show the Canada Post cashier the QR code generated in your Bull Bitcoin account funding order. Then you will be able to purchase bitcoin.
Unlike most exchanges, Bull Bitcoin forces its users to self-custody their bitcoin. This means you need to have your own bitcoin wallet. The exchange recommends BlueWallet (mobile), Wasabi (desktop) and Coldcard (hardware).
Bull Bitcoin Features
In addition to selling and buying bitcoin, Bull Bitcoin offers the following features.
Bylls
Bylls allows you to use bitcoin to pay any bills in Canada, which include credit cards, utilities, telecommunications, taxes, brokerage accounts, law companies, and plumbers. The recipient of the payment doesn't need to do anything and doesn't even need to know you are using bitcoin, as long as they are on Bull Bitcoin biller list or you have their banking details.
With Bylls, you can not only pay but also get paid. You must create an invoice and choose where the payment should be paid: to a bank account, credit card, or received as Interact e-Transfer. Once the invoice is paid, Bull Bitcoin sends CAD to your account.
Dollar-Cost Averaging (DCA)
Dollar-cost averaging is an investment technique in which you buy the same amount of bitcoin at regular intervals regardless of price to neutralize price volatility. In this regard, Bull Bitcoin allows you to automate daily recurring purchases. When you fund your account, the funds are transferred immediately to the exchange's wallet, Cyphernode, an open-source Bitcoin wallet system. If you have set up recurrent bitcoin purchases, the funds are automatically sent to your non-custodial wallet after the transaction is completed.
Bitcoin Corporate Accounts
If your company wants to adopt bitcoin, you may open a corporate account with Bull Bitcoin and add bitcoin to your corporate balance sheet, accept bitcoin payments, pay your employees with bitcoin, and pay your suppliers with bitcoin.
Bull Bitcoin Prime
Bull Bitcoin Prime is a VIP advisory service for high-net-worth individuals and business clients. It's a customised one-on-one service overseen directly by Francis Pouliot, bitcoin specialist and founder of Bull Bitcoin.
Fees and Allowed Amounts per Transaction
There are no fees charged to fund your account or buy bitcoin. The fees charged for selling bitcoin depend on the amount of bitcoin sold.
| Limits Per Day | Fees |
| --- | --- |
| 25 to 100 CAD | no fee |
| 100.01 to 1000 CAD | 0.5% |
| 1,000.01 to 3,000 CAD | 0.75% |
| 3,000.01 to 10,000 CAD | 1% |
| 10,000.01 to 1,000,000 CAD | 1.25% |
| 1,000,000.01 and more | Variable |
25 CAD is the minimum amount you can process per transaction. If you buy bitcoin, you will be limited to 500,000 CAD. In the case of a sale, the maximum amount equals 750,000 CAD. These amounts can be increased if you contact support. There is no maximum per transaction.
Additional information
| | |
| --- | --- |
| Bitcoin Only | |
| KYC | |
| Lightning Network | |
| Bitcoin Savings Plan | |
| Non-custodial wallet (self-custody) | |
| Year Launched | 2013 |
| Made in | Canada |