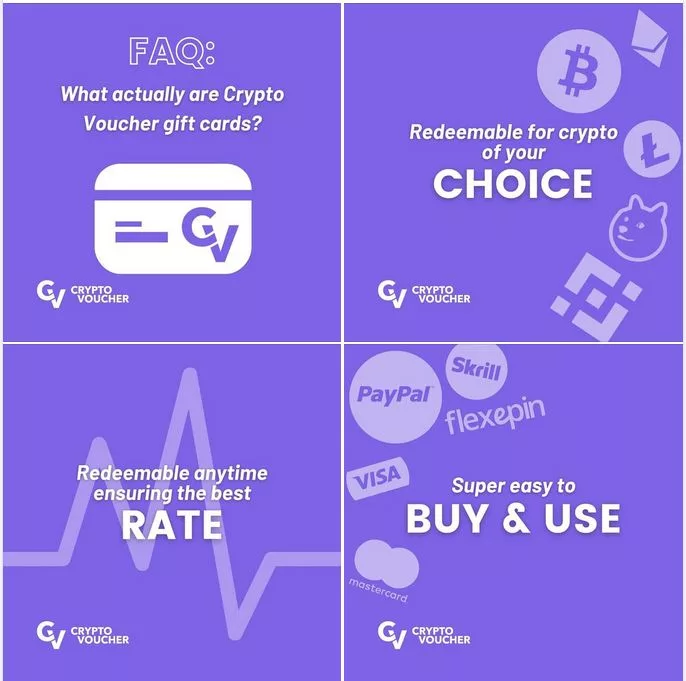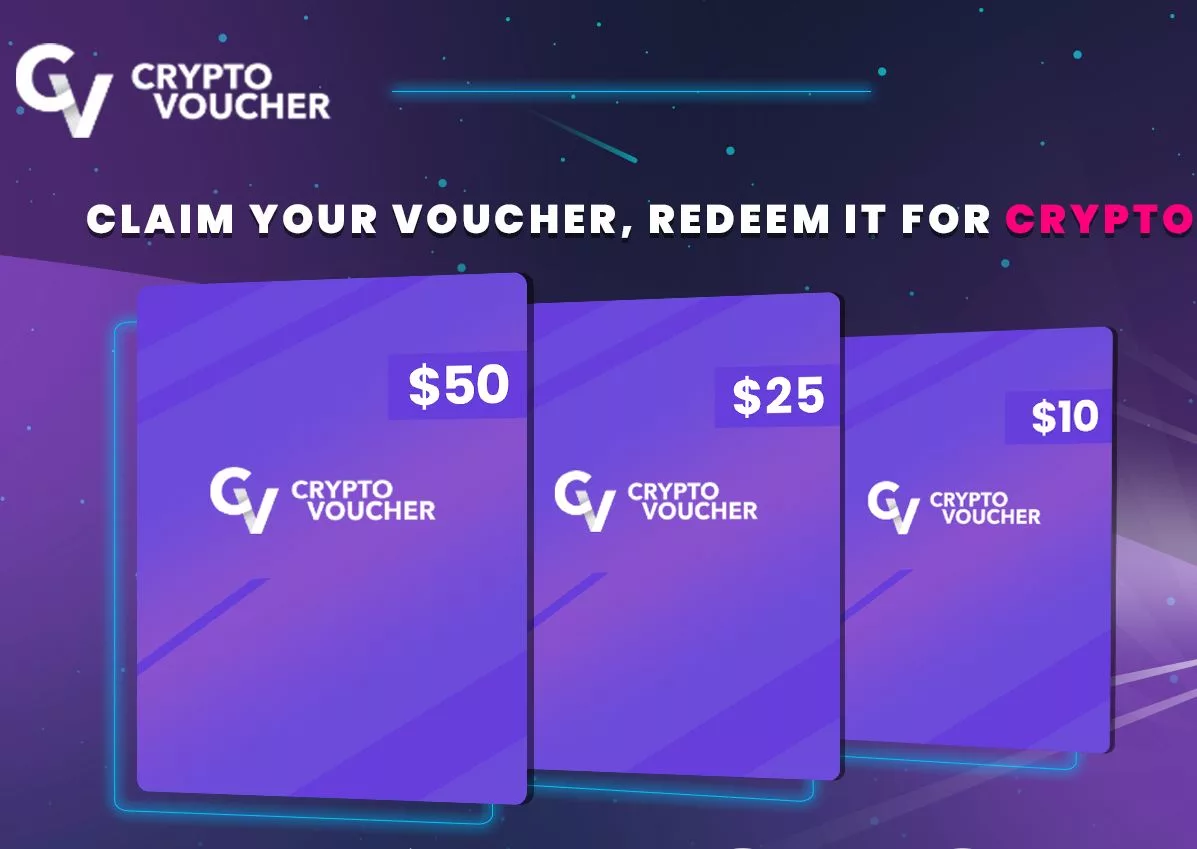 Cryptovoucher.io: Buy Bitcoin Vouchers
Crypto Voucher is a platform where users can buy and redeem bitcoin vouchers. You can also exchange gift cards such as Best Buy, Amazon or Walmart for bitcoin on the platform.
Description
Crypto Voucher is a platform that allows users to purchase and redeem bitcoin vouchers. Bitcoin vouchers can be purchased from the platform's online distributors or from a local shop. On the platform, you can also exchange various gift cards such as Amazon or Walmart for bitcoin. You can also buy directly with a credit card or a bank transfer.
A bitcoin voucher is a type of voucher that can be redeemed for bitcoin. The voucher is essentially a pre-paid Bitcoin card that, like a gift card, can be purchased and redeemed online. Bitcoin vouchers are a convenient and accessible way for people to buy bitcoin, particularly for those who are new to the world of bitcoin and are unfamiliar with the more advanced steps involved in purchasing bitcoin.
How It Works
To register for Cryptovoucher.io, visit the website and click the "Create An Account" button in the upper right corner of the page. You must enter your email address, and you will receive an email with a link. Click the link to create a password and then login. You need to complete all levels of verification to access all features and remove all restrictions. KYC Level 1 requires ID verification, KYC Level 2 requires proof of address, and KYC Level 3 requires video verification.
If you bought directly from the platform, your voucher should be available in your account within minutes. You will find your purchased voucher in your account panel, in "My Vouchers" section. You should also receive an email with updates on the status of your order. If you purchased from one of Crypto Vouchers distributors, it is up to them to send you your voucher. You will be notified when your bitcoin will arrive after you have redeemed your voucher. Every 1–2 hours, the platform sends out bitcoin in batches.
The platform supports a number of payment methods, including credit/debit card, Cash App, PayPal, Skrill, M-Pesa, and SEPA. When you buy from authorized online distributors, you will use the payment method they approve. You can also buy with cash from resellers in your local area.
It is also possible to exchange gifts cards for bitcoin. Accepted gift cards include Amazon, AirBnB, Best Buy, and Walmart.
Fees
Crypto Voucher fees include a service fee (4% of the voucher's value), a blockchain fee (2.5-3 €, depending on how busy the network is), and a potential payment fee charged by the chosen payment provider.
Crypto Voucher Alternative
More Information
Additional information
| | |
| --- | --- |
| Bitcoin Only | |
| Lightning Network | |
| 2FA | |
| KYC | |
| Wallet Type | |
| Mobile App | No |
| Referral Program | Yes |