The list of failed cRyPtO exchanges and other platforms that disappeared with user funds is long. "Crypto" is filled with fraudsters, getting rich quick schemes and casino capitalists. Keeping your bitcoin on an exchange is not recommended at all. Instead, practice bitcoin self-custody. You can keep your bitcoin in cold storage, for example, with these hardware wallets.
2022
FTX
FTX was one of the biggest exchanges in 2022. It was bringing cryptocurrency into the mainstream, spending millions on a Super Bowl commercial comparing cryptocurrency to the inventions of the wheel and the lightbulb, urging customers not to "miss out" on "the next big thing". All of this while promoting FTX as "a safe and easy way to get into crypto."
FTX didn't safely deposit the money from their customers. It had lent US$10 billion in customer deposits to Alameda Research, a subsidiary of FTX, which had invested the funds riskily. Following the announcement of FTX's bankruptcy, over a billion US dollars in customer deposits vanished due to suspicious transactions.
Blockfi
BlockFi was about to be purchased by FTX for up to $240 million. But following FTX's declaration of bankruptcy in November 2022, Blockfi stopped customers making withdrawals on its platform. Blockfi is a digital asset lender that was established in 2017. Its headquarters are in Jersey City, New Jersey.
Celcius
Celsius Network was a cryptocurrency lending company. Customers could deposit Bitcoin and Ethereum into a Celsius wallet to earn a percentage yield. Celcius promised yield percentages up to 10%. Customers could also borrow money by using their bitcoin as collateral. The company had lent $8 billion to clients and managed nearly $12 billion in assets when it went bankrupt. It is unknown how much of the borrowed money can actually be given back to the customers.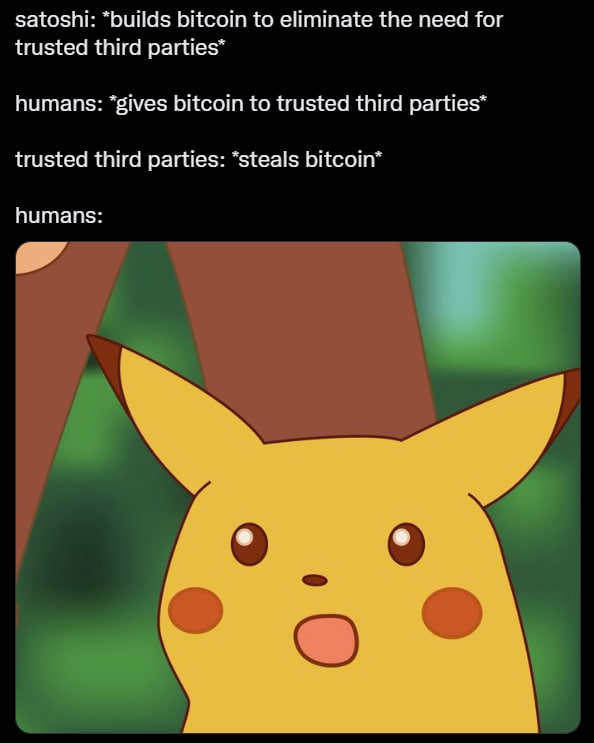 How many more are we going to see this year?
More exchanges are possibly to follow this year, such as Crypto.com. A big movement is taking shape of people withdrawing their funds into cold storage.
2021
Todex
Todex was a Turkish cryptocurrency exchange that went offline, and its CEO missing, in 2021. It left thousands of investors concerned that their funds have been stolen. In fact, it was revealed that the crimes committed caused $356 million TL in damages.
Einstein
In 2017, Einstein Exchange was established in Canada, and two years later they only had $34K USD in assets out of the $12 million USD they owed investors. Einstein had risen dramatically by mid-2019, but investors had difficulty accessing their funds during the summer and fall. Einstein announced their closure in October 2019.
2019
QuadrigaCX
Quadriga operated one of Canada's biggest online cryptocurrency exchanges in 2018. But after the sudden death of the founder, cryptocurrencies worth of $190m USD was missing. The money was never found, the exchange went bankrupt, and the judge concluded it was a Ponzi scheme. Investigations after the fact revealed severe mismanagement practices and illegal financial activity as well as essentially no financial bookkeeping.
Cryptopia
After a January 2019 hack in which 15% of client funds were stolen, Cryptopia filed for bankruptcy and went into liquidation in May 2019. Cryptopia was based in New Zealand. Cryptopia was founded in 2014 by Rob Dawson and Adam Clark.
Bitgrail
In February 2018, the Italian cryptocurrency exchange BitGrail Srl revealed that fraudulent transactions had resulted in the theft of Nano tokens worth $170 million USD. Francesco Firano, the exchange's founder, did great harm by delaying the disclosure of the loss and attempting to restart the exchange rather than handing over asset management to a trustee. This resulted that, in January 2019, an Italian court ordered that both Bitgrail and Firano Bank Inc. be declared bankrupt, and it compensated investors in the $170 million scheme.
2017
Youbit
On December 19, 2017, the owner of South Korean exchange Youbit filed for bankruptcy after suffering two attacks that year. Users were still granted access to 75% of their assets.
2016
Cryptsy was a shitcoin casino that disappeared at some point.
2014
MtGox
"Mt. Gox" was a bitcoin exchange based in Tokyo, Japan. It was launched in 2010 and handled up to 70% of all transactions around the world when it was in operation. As of January 23, 2014, the website went down with no explanation. It wasn't built very secure, and after Jed McCaleb, the founder, had sold MtGox, the exchange got compromised, and it shut down without any notice. MtGox was the world's largest Bitcoin exchange in 2014 and arguably also the first. Read more.
Endless list
Have we missed out on something? Please leave us a message so we can update this list.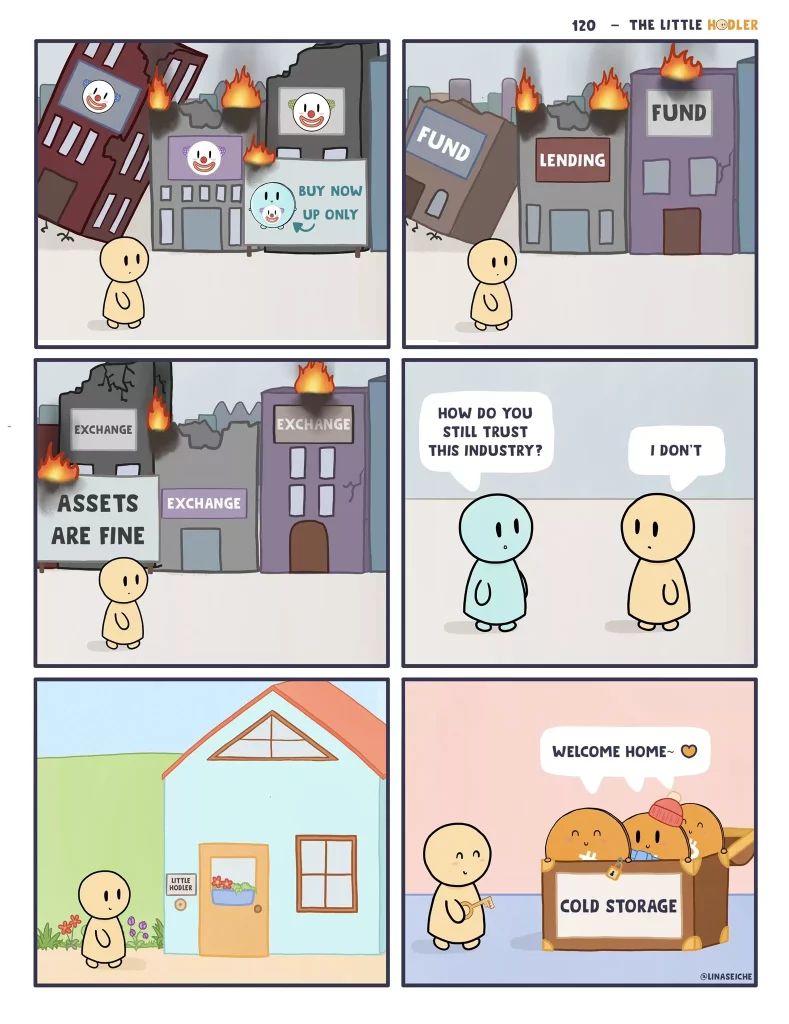 Reviews of self custody wallets