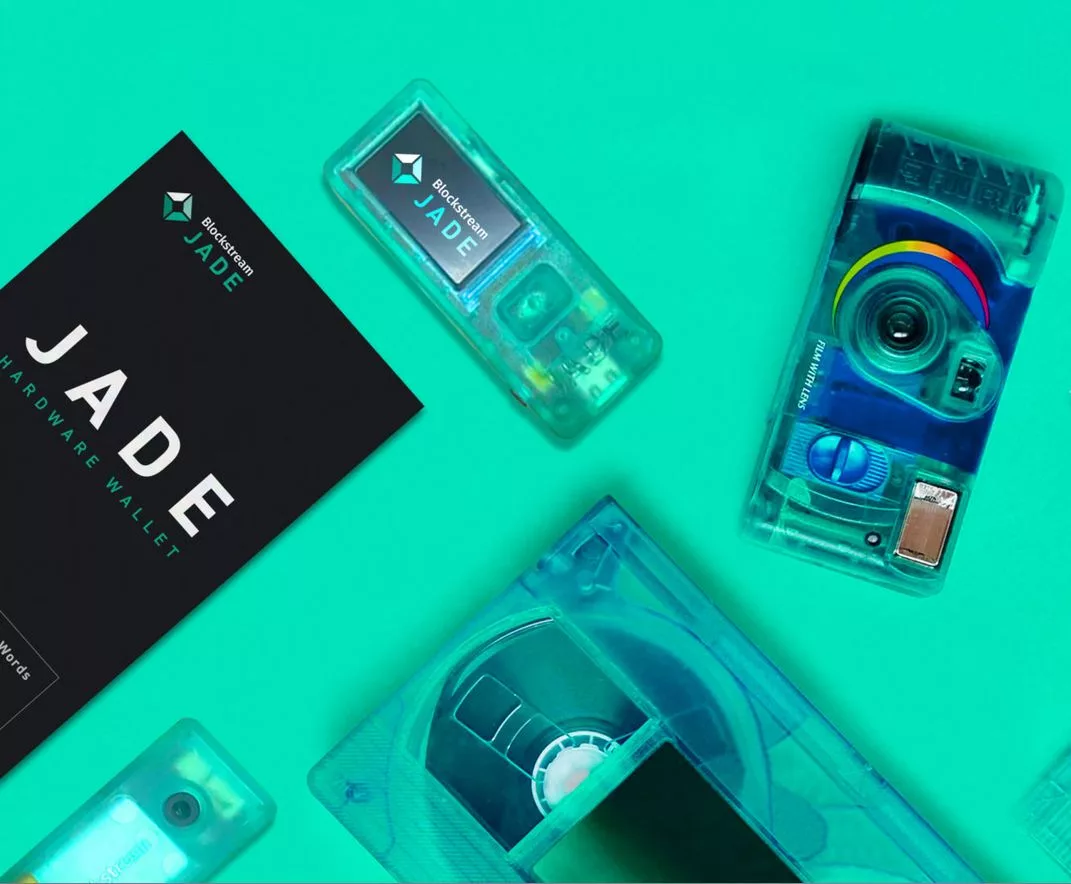 Blockstream Jade Review: Open-Source Bitcoin Hardware Wallet
60,00 €
Blockstream Jade is an open source, bitcoin hardware wallet. It is best suited for long-term cold storage of larger amounts of bitcoin.
Description
Blockstream Jade is an open-source hardware wallet. It secures your keys offline in combination with a software wallet. It is best suited for long-term cold storage of larger amounts of bitcoin.
As an air gapped wallet, the Blockstream Jade wallet can be operated by scanning QR codes through its camera and displaying them on the screen, eliminating the need for a USB or Bluetooth connection.
How to use Blockstream Jade
Plug in Jade into your computer using its USB cable. You need to install a driver for your computer to recognize Jade. For Linux users, Jade will work out of the box without the need of additional drivers.
The next main step is to create a new wallet by choosing 12 or 24 words for your recovery phrase. Your wallet's recovery phrase is generated offline and never appears on any online devices. Once your recovery phrase is generated, you can set your six-digit PIN and confirm it. Each time you want to use your wallet, you will need this PIN to unlock it.
It's advisable to test your recovery phrase to make sure it's correct. While hardware wallets such as Coldcard will give you a quiz asking you what each word is in random order, Jade requires you to send a small amount of bitcoin in your wallet, factory reset your Jade to remove the recovery phrase then restart your Jade, and select Recover a wallet. If you can successfully restore your wallet using your phrase and see the small test amount of bitcoin, it means your recovery phrase backup is correct.
Blockstream Jade is a device for storing your private keys, therefore you will still need to connect it to another wallet to display your receiving addresses and spend your funds. Although it's recommended to use its software wallet, Blockstream Green, Jade cold wallet support is also available on other wallets such as Nunchuk, Sparrow Wallet, Specter Wallet, BlueWallet and Electrum.
With cold wallet Jade, you can enable watch-only mode to only receive funds and see your balance. You can also create a "duress" wallet for situations where you are forced to reveal your PIN code. Jade uses Multisig Shield feature to increase the security of your funds. Blockstream Jade multisig transactions require the signature of more than one person. The transaction cannot be completed until all parties have signed it.
More information
Additional information
| | |
| --- | --- |
| Source Code | |
| Bitcoin Only | |
| Wallet Type | |
| Lightning Network | |
| Liquid Network | Yes |
| Multisig | |
| Operating System (OS) | |
| Air-gapped | |
| Camera | Yes |
| QR Code | Yes |
| Bluetooth | Yes |
| USB-C Connector | Yes |
| Battery | Yes |
| Watch-only | Yes |
| Duress Wallet | Yes |
| Wallet Integration | Blockstream Green, BlueWallet, Electrum, Nunchuk, Sparrow, Specter |
| Year Launched | 2021 |