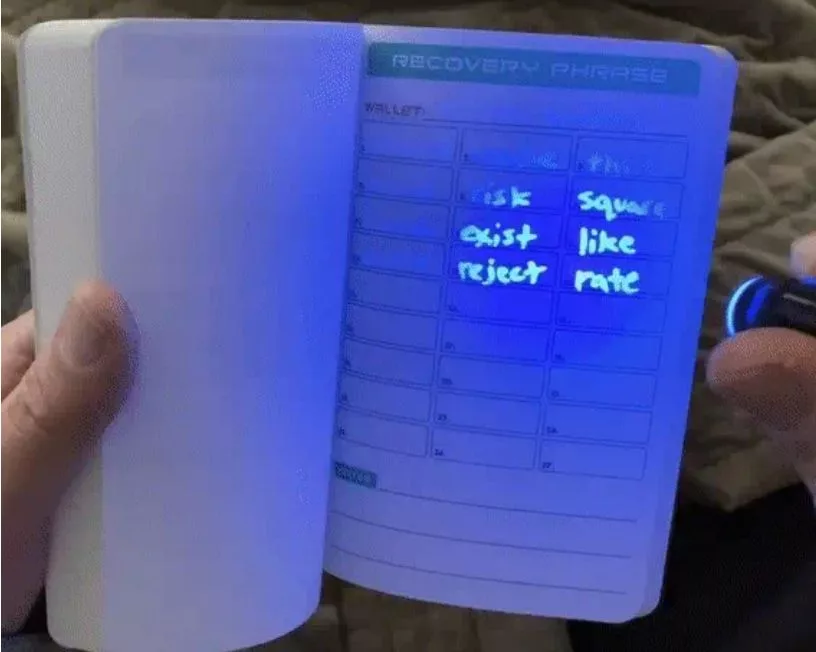 Shieldfolio: Bitcoin Notebook Wallet Made From Stone
46,00 €
The Shieldfolio Stonebook is a physical notebook intended for offline storage and security of your bitcoin private keys and recovery phrases. It is made of water- and tear-resistant pages that can withstand extreme temperatures.
Description
The Shieldfolio Stonebook is an offline notebook that provides a secure way to back up your bitcoin private keys and recovery phrases. It features water and tear-resistant pages that can withstand the elements, ensuring that your keys are protected even in harsh conditions. The notebook also comes with the option of using the Ghost Pen, an invisible ink marker that makes it difficult for anyone to read your keys without a built-in UV light.
The pages of the notebook, unlike traditional paper, are not made from trees. They are made from crushed stones. As a result, the Stonebook is built to last a lifetime. The pages are also completely tear and water-resistant. As a result, the Stonebook is non-biodegradable and resistant to tearing, oils and chemicals, water damage, and insects that eat paper.
You can spill your coffee on this 80-page notebook and not have to worry. Getting caught in the rain or a flooded house with the Stonebook will also not cause loss of information like what can potentially happen with a private key wallet.
Based on the size of the notebook, you can back up over 50 bitcoin wallets. Information that you can store include the following:
Private keys
Recovery phrases
Seed phrases​
Usernames and passwords
2FA's
Notes
Shieldcrypt is a technology built at the back of the notebook, which adds an extra layer of security. Shieldcrypt conceals critical characters in your private key, rendering it unusable to a thief. It functions by giving you the option of manually encrypting your private keys. It utilizes easy to remember passwords that you create to mask certain private key characters. If someone gains access to your Stonebook, they will be unable to read or understand your manually encrypted private key because they will be unable to decrypt or decipher it on their own.
The Ghost Pen uses special ghost ink to hide plain text to keep you from revealing your information. Only UV light and specific lighting conditions make the text legible. The ghost ink shields your keys from prying eyes, photocopies, search and seizure confiscation, nosy people, and so on.
More information
Additional information
| | |
| --- | --- |
| Bitcoin Only | |
| Year Launched | 2019 |
| Made in | USA |