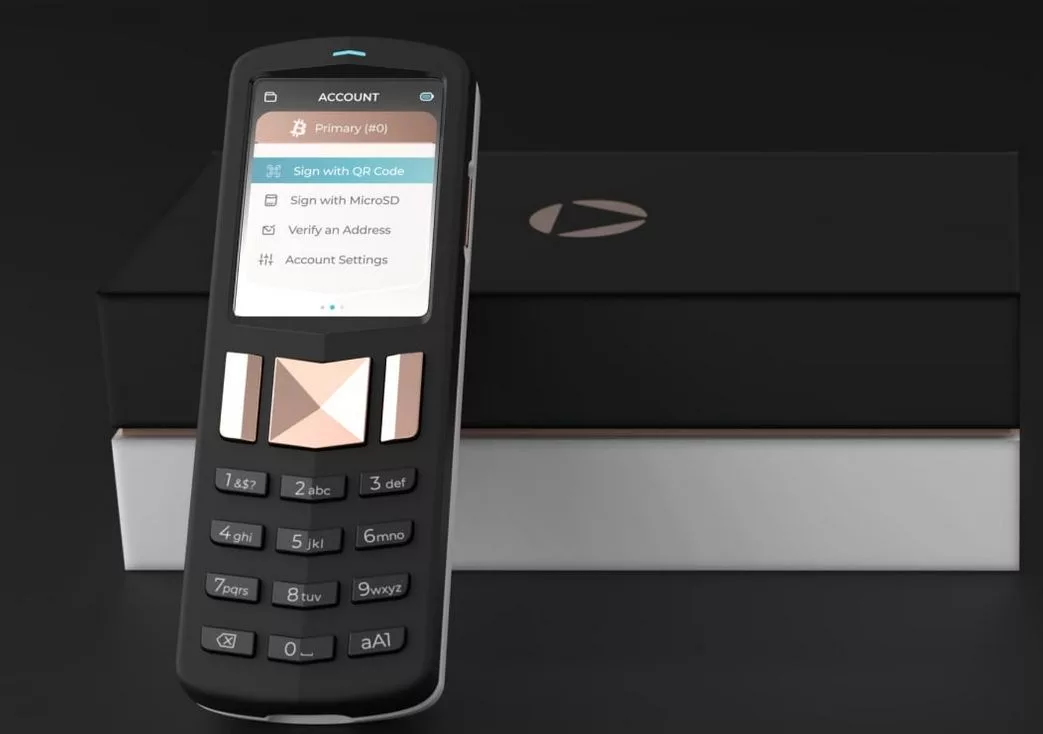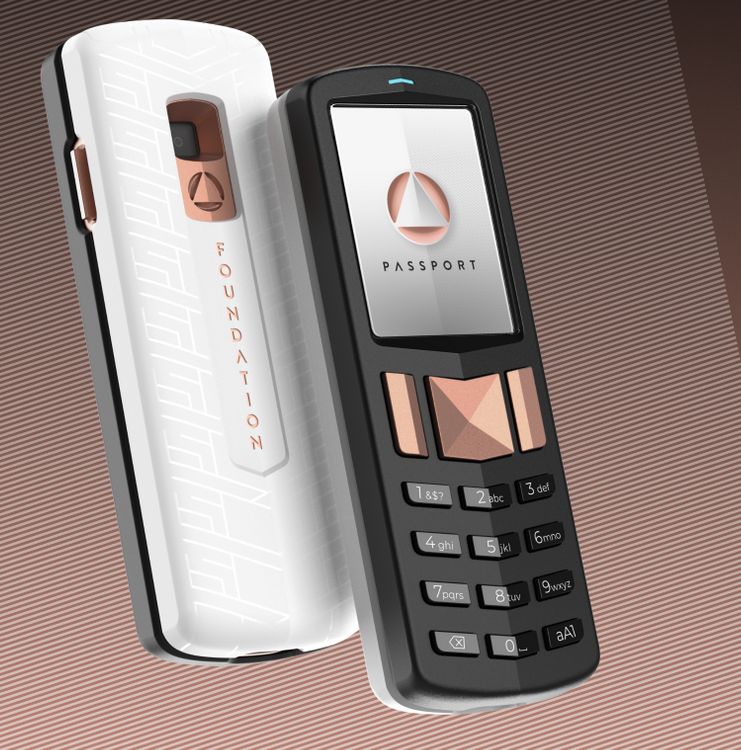 Passport Hardware Wallet: Open Source Bitcoin Wallet
246,00 €
Passport is a US-made open source and air-gapped Bitcoin hardware wallet.
Description
Passport is a Bitcoin, open source hardware wallet. It is an air-gapped bitcoin wallet, which means it never communicates directly with a device that is connected to the Internet. Its USB-C connector only powers the battery and does not transfer data. Because it is an open-source hardware wallet, security researchers are able to easily discover any vulnerabilities that may exist on the wallet.
Passport hardware wallet was launched in 2020 by a US-based company, Foundation.
Pros and Cons of Foundation's Passport Wallet
Pros of Passport Bitcoin Wallet
Both the software and the mobile app are open source. Essentially, this means that your wallet is highly secure and has been thoroughly vetted by the open source community
Passport is an air-gapped hardware wallet, it uses a camera and QR codes instead of USB data or wireless communication
It's compatible with BlueWallet, BTCPay, Electrum, Wasabi, Sparrow, etc
Envoy is Passport mobile companion app. The mobile app saves as its interface, and it allows you to see balance in sats and USD
You can use a microSD card instead of the QR codes when using Passport with a computer
It's beautifully designed in the style of a smartphone, with an easy-to-use interface and an extra-hard glass protector
A high-resolution glass display and an in-built camera for scanning QR codes
Cons of Passport Bitcoin Wallet
It is fairly expensive. At the time of writing, the wallet is sold at $259.00
Due to the security features of Passport hardware wallet, the company is unable to accept returns of the product
How to Set Up Passport Hardware Wallet
The video below is a step-by-step guide on how to use Passport BTC wallet. Alternatively, the company can help you set up your Passport bitcoin wallet with a private 1-hour session.
Open Source Bitcoin Wallet for Bitcoin Maximalists
Passport is a great choice for bitcoin maximalists seeking a secure and easy-to-use bitcoin-only hardware wallet. Its Secure Element chip provides robust protection against physical attacks and tampering attempts, while its intuitive smartphone-like design with a screen and keyboard makes it user-friendly for both beginners and experienced bitcoin enthusiasts. Passport is also open source, which means that its code can be audited for security. Additionally, Passport is air-gapped, meaning that it is never connected to the internet, which further enhances its security.
For bitcoin maximalists seeking a dedicated hardware wallet that prioritizes security and ease of use, Passport stands out as an excellent option. However, it is worth noting that Passport is a bit pricey compared to other hardware wallets on the market.
Passport Hardware Wallet Alternatives
More Information
Additional information
| | |
| --- | --- |
| Bitcoin Only | |
| Wallet Type | |
| Source Code | |
| Air-gapped | |
| Multisig | |
| PSBTs | |
| Camera | Yes |
| microSD card | Yes |
| Bluetooth | No |
| QR Code | Yes |
| Battery | Yes |
| USB-C Connector | Yes, To power battery |
| Wallet Integration | |
| Year Launched | 2020 |
| Made in | USA |