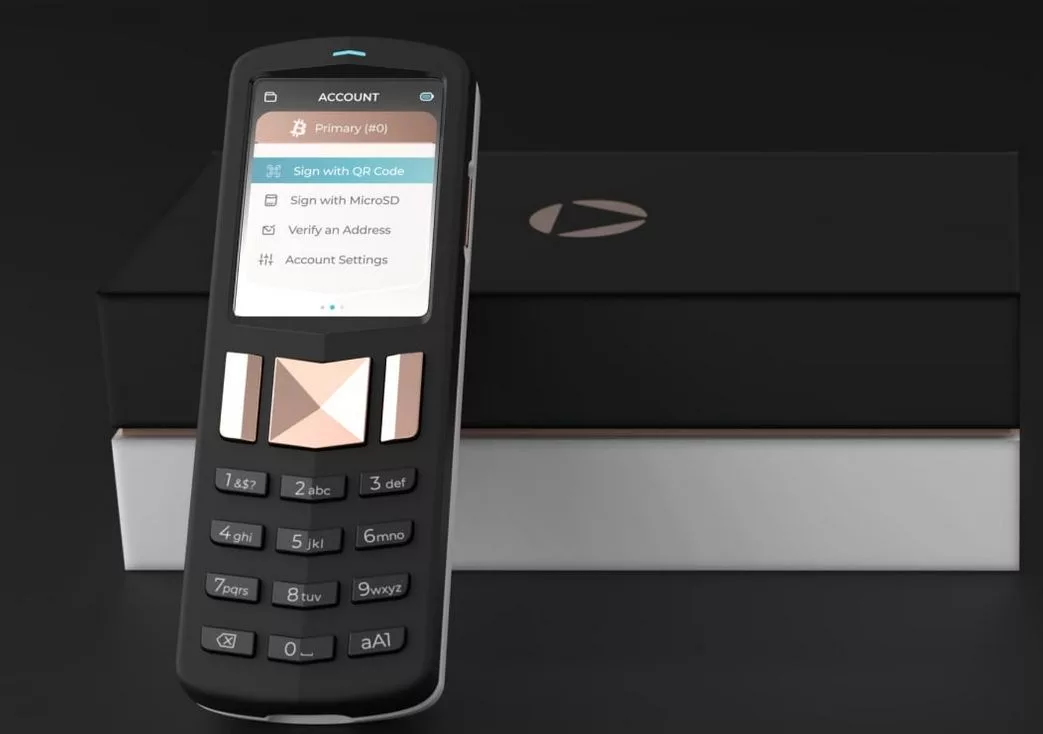 Passport Wallet: Open Source Hardware Wallet
246,00 €
Passport is a US-made open source and air-gapped Bitcoin hardware wallet.
Description
Passport is a Bitcoin-only open source hardware wallet. It is an air-gapped bitcoin wallet, which means it never communicates directly with a device that is connected to the Internet. Its USB-C connector only powers the battery and does not transfer data. Because it is an open-source hardware wallet, security researchers are able to easily discover any vulnerabilities that may exist on the wallet.
Passport was launched in 2020 by a US-based company, Foundation.
Pros and Cons of Passport Wallet
Pros
Both the software and the mobile app are open source. Essentially, this means that your wallet is highly secure and has been thoroughly vetted by the open source community
Passport is an air gapped hardware wallet, it uses a camera and QR codes instead of USB data and internet
It's compatible with BlueWallet, BTCPay, Electrum, Wasabi, Sparrow, etc
Envoy is Passport mobile companion app. The mobile app saves as its interface
It's beautifully designed in the style of a smartphone, with an easy-to-use interface and an extra-hard glass protector.
A high-resolution glass display and an in-built camera for scanning QR codes
Cons
It is fairly expensive. At the time of writing, the wallet is sold at $259.00.
Additional information
| | |
| --- | --- |
| Bitcoin Only | |
| Wallet Type | |
| Source Code | |
| Air-gapped | |
| Multisig | |
| Camera | Yes |
| microSD card | Yes |
| Bluetooth | No |
| QR Code | Yes |
| Battery | Yes |
| USB-C Connector | Yes, To power battery |
| Wallet Integration | |
| Year Launched | 2020 |
| Made in | USA |