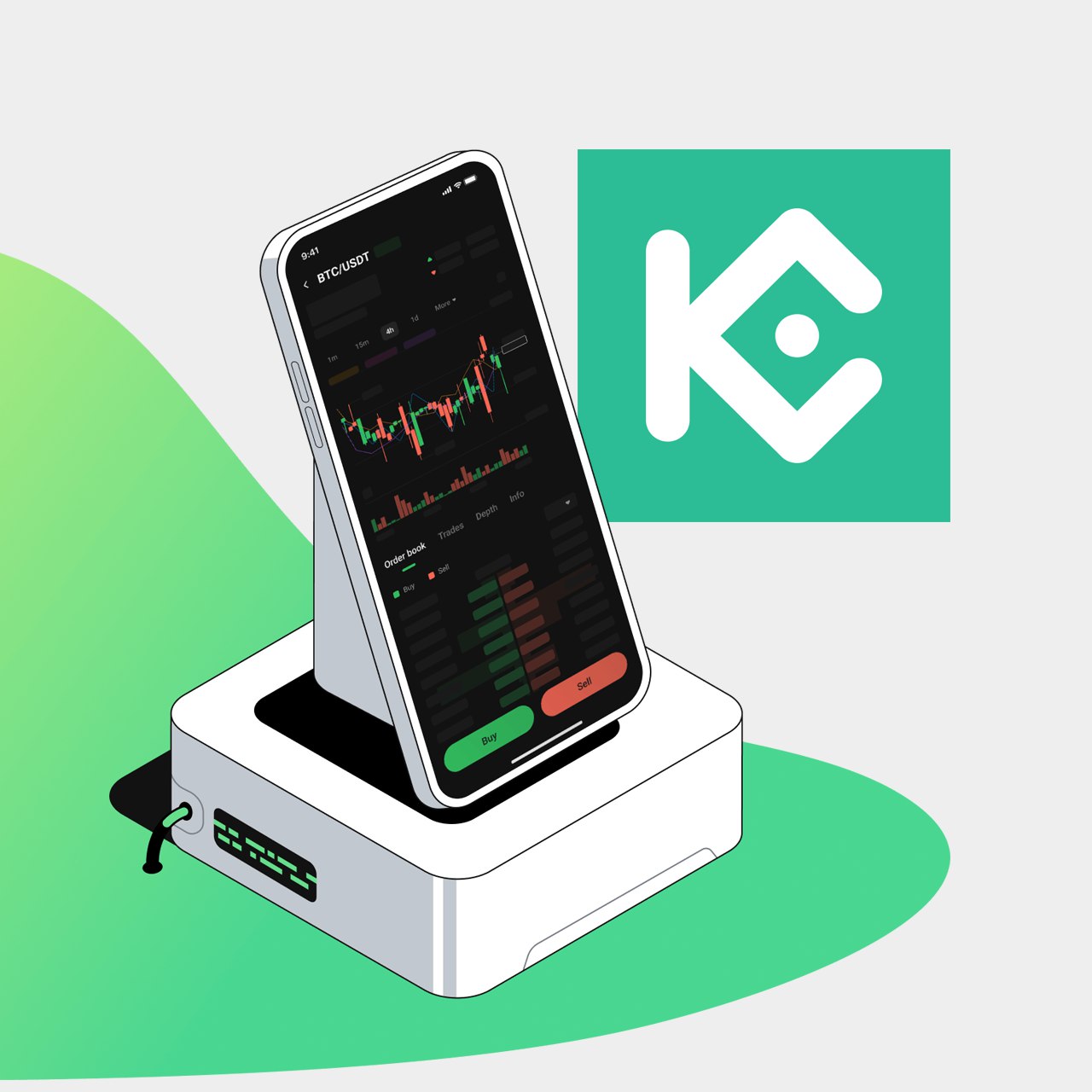 KuCoin Review: Buy Bitcoin Worldwide
KuCoin operates as a worldwide platform for buying, selling, and trading bitcoin. It integrates the characteristics of both centralized and peer-to-peer exchanges. The exchange interface is available in over 20 languages.
Description
KuCoin is a global exchange for selling, buying, trading, and borrowing bitcoin. It combines features of both centralized and decentralized exchanges, letting you buy bitcoin directly from other users through peer-to-peer trading. Buying and selling bitcoin is possible with over 70 payment methods.
KuCoin Features
Various Trading Options: They include spot trading, margin trading, futures trading, P2P trading, and a trading bot.
Earning Opportunities: They offer affiliate and referral programs, KuCoin Earn, savings, staking, lending, advanced and specialized earning features.
API Services: The exchange offers enhanced functionalities for API users.
How KuCoin Works
To start using the exchange, sign up on its website or via an app for Android and iOS with an email or phone number, create a password and enter a verification code sent to you. The KYC verification is not mandatory, though it is recommended to complete identity verification to enable deposits, bitcoin purchases, and trading permissions. However, U.S.-based customers cannot complete the KYC process, which means they will not have access to certain benefits like higher withdrawal limits or fiat trading.
There are a few ways to buy bitcoin with over 50 fiat currencies. They include Fast Buy, P2P trading, and Third-Party. Payment methods depend on the chosen way to trade bitcoin. There are 70+ supported methods, including bank transfers, credit/debit cards, Wise, Paypal, Zelle, Skrill, Advcash, and more. You can add up to 10 payment methods.
The platform offers four types of orders for spot trading: limit orders, market orders, stop-limit orders, and stop-market orders. Limit orders allow you to buy or sell at a specified limit price. Market orders enable to buy or sell at the best available price in the current market. Stop-limit orders are used to buy or sell at a limit price when the price reaches a configured trigger price. Stop-market orders are similar but execute at the current market price when the trigger price is reached.
With peer-to-peer (P2P) trading on KuCoin, users buy and sell digital assets directly with each other. KuCoin enhances the safety of P2P trades by providing an escrow service. When a buyer places an order, KuCoin temporarily freezes the seller's bitcoin. After the buyer sends the fiat currency to the seller, the crypto is released to the buyer's KuCoin account. Alternatively, the purchasing can be conducted in person and paid in сash after preliminary communication with the merchant via the chat window on the order page.
The third-party trading feature on KuCoin allows users to buy cryptocurrencies through a third-party fiat/crypto payment channel like Simplex or Banxa. Payment can be made using a linked Visa, Mastercard, or Apple Pay. These trades require you to leave the KuCoin platform, and your chosen payment channel charges additional service fees.
In addition to these trading opportunities, KuCoin has a Trading Bot that is a free auto-trading tool that supports three main trading approaches: futures grid trading, dollar-cost averaging, and classic grid trading.
KuCoin has its own native token called KuCoin Shares (KCS). The token is an ERC-20 token based on the Ethereum blockchain.
An exchange token is native to a cryptocurrency exchange and is created by the company that runs the exchange. You should avoid them. As in the case of FTX, the exchange may lack the liquidity required to back its token. If the value or price of the token falls after you exchange bitcoin for it, you will lose your funds.
KuCoin Fees
KuCoin does not charge any deposit fees for bitcoin. However, it applies fees for depositing fiat currencies, depending on the currency and the method used. 50+ fiat are supported to trade. The withdrawal fee for bitcoin on the KuCoin exchange is 0.0005 BTC with a minimum withdrawal amount of 0.0008 BTC.
KuCoin uses a 1-12 levelling system and a maker/taker fee model to determine its trading fees. Your level is determined daily based on your 30-day average trading volume. For bitcoin spot trading, the fee is 0.1% for both makers and takers. As for futures trading fees, initial maker fees are 0.02%, and taker fees are 0.06% accordingly, it gets less with each level. KuCoin charges interest on borrowed funds for margin trading. The interest is based on the principal amount borrowed, the daily interest rate, and the loan duration.
Is KuCoin Safe?
KuCoin offers 2FA, multisig technology, advanced encryption, and a Robust Risk Control System to enhance account security; it uses cold storage wallets to store a majority of its assets and PoR (Proof of Reserves) for asset transparency. However, the exchange has experienced a significant security breach in the past.
We strongly advise removing your bitcoin from exchanges as soon as possible after purchasing or selling bitcoin. Moving your bitcoin to a custodial wallet such as Muun protects you from losing your fund. There are many exchanges that have collapsed with users' funds.
KuCoin Alternatives
More Information
Additional information
| | |
| --- | --- |
| Bitcoin Only | |
| QR Code | Yes |
| KYC | |
| Mobile App | Yes |
| Operating System (OS) | |
| Bitcoin Investment Plan | |
| Buy with Bank Account | |
| API | Yes |
| Multisig | |
| Escrow | |
| Bitcoin Loans | |
| Cash Payment | |
| SegWit | |
| Affiliate Program | Yes |
| Referral Program | Yes |
| Type of Exchange | |
| Wallet Type | |
| Year Launched | 2017 |
| Headquarters | Seychelles |
| Supported Countries | Worldwide |