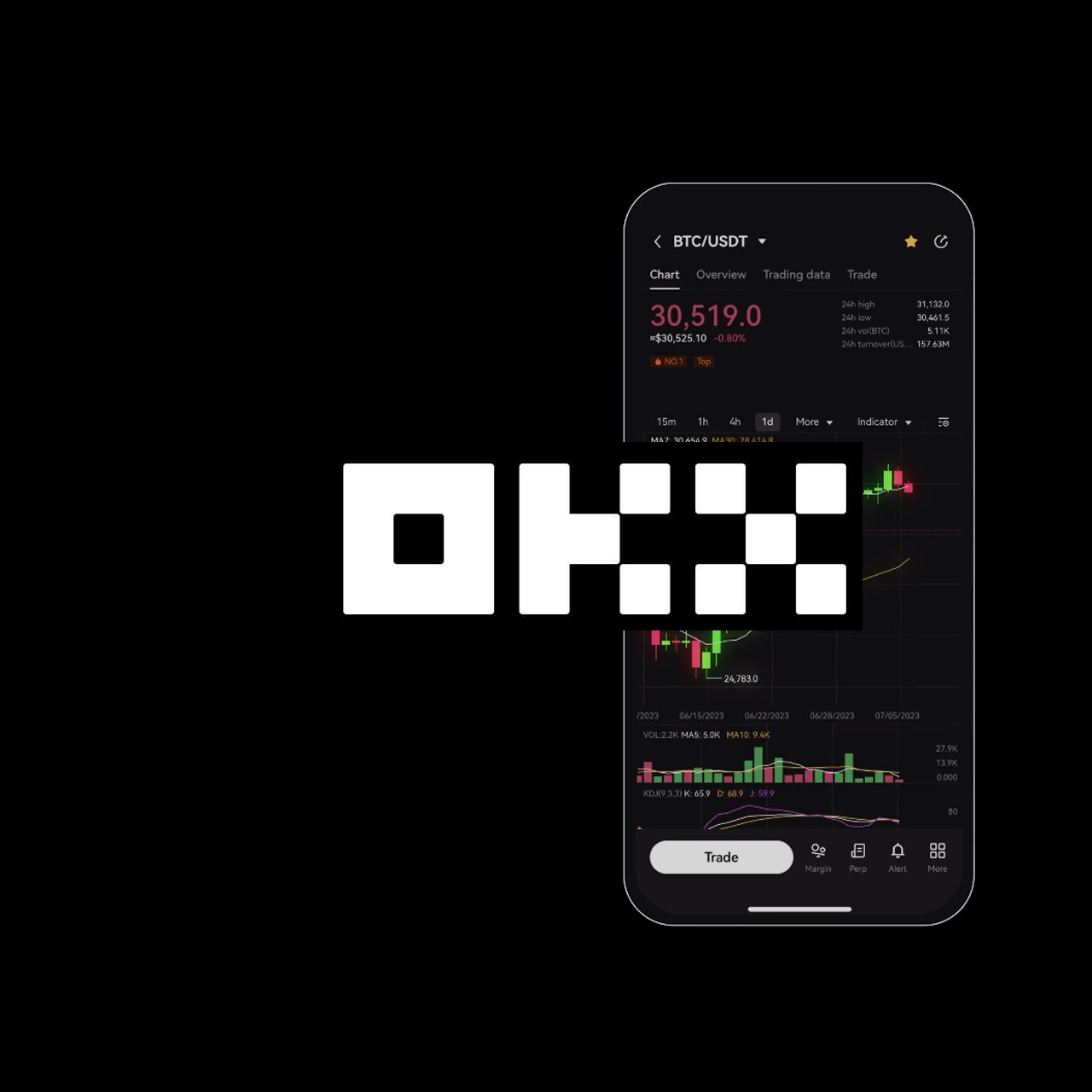 OKX Exchange Review
OKX is a global exchange for trading bitcoin. Founded in 2017, it meets the requirements of beginners and experienced traders, providing a suite of financial products and services, including P2P trading, spot trading, futures contracts, and options.
Description
OKX is a bitcoin exchange headquartered in Seychelles. It provides its services in 19 languages on a website, via an app (for Android and iOS), and its web extensions for Chrome and Firefox. It has various trading options, such as P2P trading, spot trading, futures contracts, options, and trading bots.
How OKX Works
Use of the exchange begins with registration on its website or via an application (for Android/iOS), specifying your email or phone number, followed by entering a verification code. To access certain features and higher trading limits, you are required to complete the KYC verification process. This includes providing basic info, ID documents, selfies, and proof of residence. OKX exchange products are unavailable in the United States due to local laws and regulations.
Before selling bitcoin, you need to deposit it into your account. You can do it on-chain or via Lightning Network by copying the deposit address or scanning the QR code. Depositing via Lightning Network is possible if the wallet or exchange you deposit from supports this feature. Wallets that support Lightning Network include:
Bitcoin withdrawal is performed to a wallet, an exchange or as an internal transfer to OKX's users. There will be no fees for transfers to the latter.
OKX proposes express bitcoin buying with 426+ payment methods, including VISA, MasterCard, Apple Pay, and many more. The minimum amount for which you can buy sats is 10 USD. Here, you can use express sell, entering the amount you are selling, and the service will show you the amount you get.
Another way to buy or sell bitcoin is P2P trading, when you can trade bitcoin with others in your local currency. It supports an escrow system for transaction security. In this system, OKX holds the traded cryptocurrency on the platform and releases it to the buyer only when the transactions are authorized. Among payment methods, it has cash payment in person when users meet in person to complete the exchange. Since no intermediaries are involved, no transaction fees are associated with P2P cash trading. However, this payment method poses safety risks. It is essential to choose a safe and public location for the transaction.
OKX offers a variety of trading options, including spot trading, margin trading, options trading, trading bots, and copy trading. These diverse instruments enable users to trade bitcoin with different strategies:
Spot Trading: You can buy or sell bitcoin at current market prices.
Futures Trading: OKX allows you to trade bitcoin futures contracts. This enables you to speculate on the future price of bitcoin, allowing for potentially higher profits but also higher risk.
Options Trading: You can buy, call or put options based on your market predictions.
Margin Trading: This feature allows you to borrow funds to increase your trading position.
Perpetual Swaps: It is a type of futures contract without an expiry date. This allows you to hold a position for as long as you like, provided you can pay the funding rate.
Staking and Earning: You can earn additional tokens by holding and staking your existing assets in a wallet.
Trading Bots: This feature allows for the automation of trading strategies, including the DCA (Dollar-cost averaging) strategy.
OKX exchange offers users its own wallet. For the safety of your funds, it is advisable to keep only the amount you plan to trade on OKX. Any excess earnings should be stored in a self-custody wallet, like BlueWallet, Samourai, or Muun.
The exchange has two native tokens: OKB and OKT. An exchange token is native to a cryptocurrency exchange and is created by the company that runs the exchange. You should avoid them. As in the case of FTX, the exchange may lack the liquidity required to back its token. If the value or price of the token falls after you exchange bitcoin for it, you will lose your funds.
OKX Exchange Fees
The fee structure on OKX varies depending on whether you are a regular or VIP user.
| | Regular Users | VIP Users |
| --- | --- | --- |
| Tier Levels | Lvl 1 to Lvl 5 | VIP 1 to VIP 8 |
| Assets (USD) | < 100,000 for all levels | From ≥ 100,000 to ≥ 10,000,000 |
| 30-day Trading Volume (USD) | < 5,000,000 for all levels | From ≥ 5,000,000 to ≥ 10,000,000,000 |
| Maker Fee | Ranges from 0.080% to 0.060% | From 0.060% to -0.005% |
| Taker Fee | Ranges from 0.100% to 0.080% | From 0.080% to 0.020% |
| 24h Withdrawal Limit (USD) | 10,000,000 for all levels | From 12,000,000 to 40,000,000 |
The exchange does not charge you for depositing bitcoin, but it applies fees for its withdrawal. The transaction determines the fee amount and is shown at the moment of withdrawal.
Is OKX Legit and Safe?
OKX complies with various regulatory requirements in the jurisdictions where it operates. This includes Know Your Customer (KYC) and Anti-Money Laundering (AML) procedures.
The OKX exchange uses Google Authenticator, a time-based one-time password app that adds an extra layer of security. Users must provide these temporary codes when making withdrawals or changing security settings. Two-factor authentication (2FA) is also available and is required for account login, fund withdrawals, and other sensitive actions. Mobile verification is another feature that sends codes to your mobile device for confirming withdrawals and other significant account changes. OKX also offers an anti-phishing code feature to help users authenticate emails sent by OKX, protecting them from phishing attacks.
Despite all the measures taken, it is always better to immediately withdraw bitcoins to the self-custodial wallet after trading.
More Information
OKX Alternatives
Additional information
| | |
| --- | --- |
| Bitcoin Only | |
| Type of Exchange | |
| Mobile App | Yes |
| Operating System (OS) | |
| 2FA | |
| KYC | |
| Hardware Wallet Integration | |
| Lightning Network | |
| Bitcoin Investment Plan | |
| API | Yes |
| Referral Program | Yes |
| Escrow | |
| Affiliate Program | Yes |
| Buy with Bank Account | |
| Bitcoin Loans | |
| Browser Extension | Chrome, Firefox |
| Supported Countries | Not supported in the US, Worldwide |
| Headquarters | Seychelles |
| Year Launched | 2017 |
| Wallet Type | |