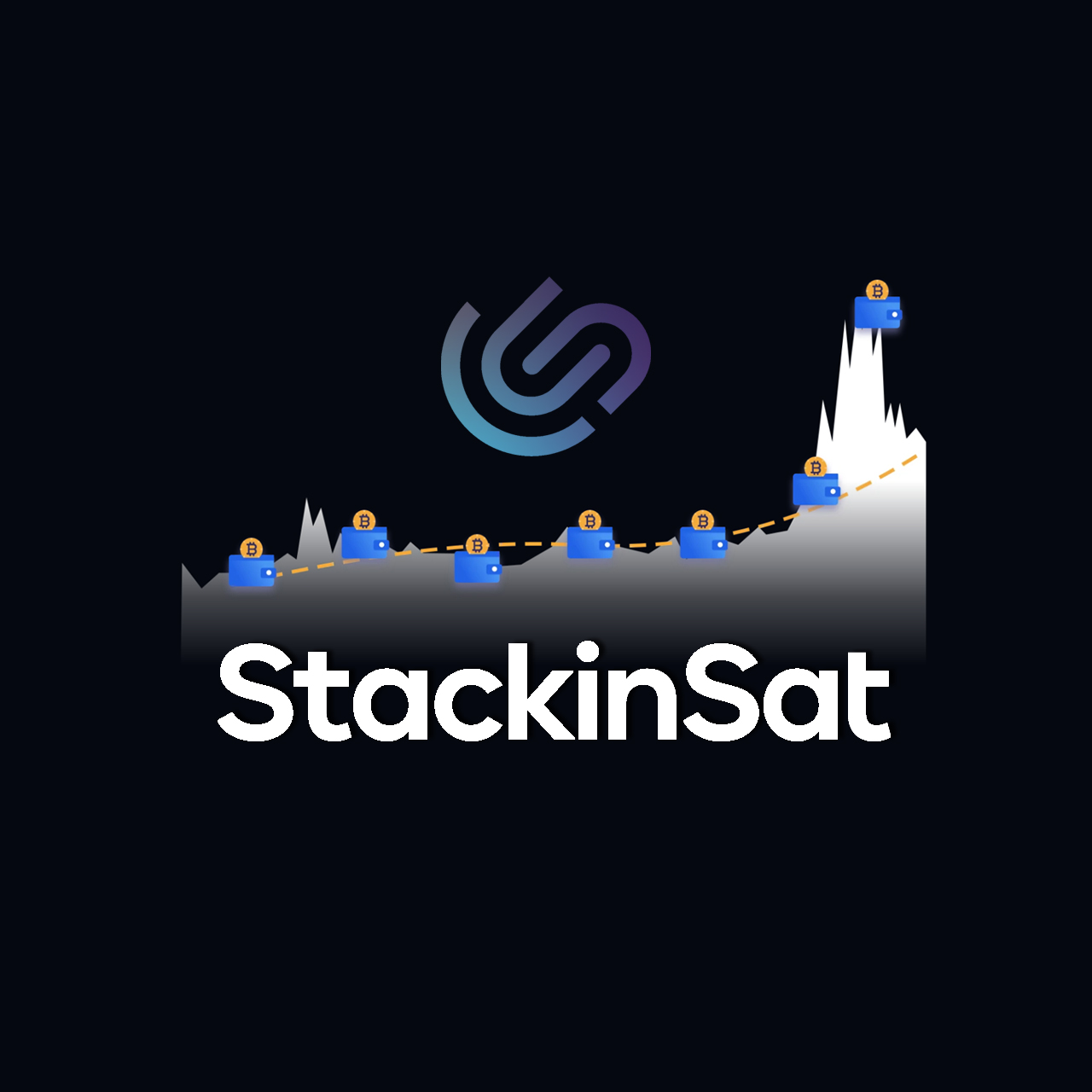 StackinSat: Bitcoin Delivery Service
StackinSat is a bitcoin broker that allows individuals and businesses to automatically buy bitcoin weekly or monthly via a SEPA bank transfer or credit card and store it in their personal wallets or the wallet provided by the service. StackinSat is a web app; therefore, it is accessible on all devices: mobile, tablet, desktop, or laptop. Its website is available in English and French.
Description
StackinSat is a French bitcoin delivery service for individuals and businesses in SEPA countries. It allows users to purchase and receive bitcoin from exchanges directly to their wallets or the wallet provided by StackinSat. The service focuses on setting up automated Bitcoin Saving Plans with a DCA (dollar-cost averaging) strategy used for it.
How It Works
Sign up for your account on the official website, entering your full name, date of birth, and telephone number, followed by a required email validation. You must complete the KYC procedure to use all the platform features, set up a SEPA bank transfer, or link a credit card to purchase bitcoin.
Apart from one-off bitcoin purchases, the platform focuses on setting up automated Bitcoin Saving Plans with a DCA (dollar-cost averaging) strategy used for it. This strategy involves investing a fixed amount of euros into bitcoin at regular intervals. You can access its Bitcoin Savings plan with a payment of 10 EUR and buy satoshis weekly or monthly for an amount of your choice.
Our goal is to allow as many people as possible to own satoshis and accumulate them little by little so that one day we can perhaps collect 100 million in order to own a whole bitcoin, or even more.
To open a Bitcoin Savings plan (you can create up to 10 savings plans for multiple goals), you need to choose where you want to keep your bitcoin. The platform offers the following options:
Use the Stackinsat Vault with a fee of 2.5%;
Use your personal wallet (purchased sats will be transferred to it in one working day) with a fee of 1.5%;
Cold wallets StackinSat proposes to choose:
The service buys bitcoin during the day between 8 a.m. and 9 p.m. on exchanges Kraken, Bitstamp, or via OTC platforms (like Woorton). Euros are converted into satoshis after verification of your payment. The satoshis are added to the daily block of transactions sent to the bitcoin network after 8 p.m. They are then sent to your bitcoin wallet once a miner has validated this transaction.
StackinSat Pro for Businesses
If you are self-employed or in a liberal profession, you are not eligible to use Bitcoin Savings Plan Pro; in this case, you must create a Bitcoin Savings Plan for individuals. You can start saving from 25 EUR per week or 100 EUR per month. The minimum first-time payment is 1000 EUR. For any initial payment of 10 000 EUR, the platform offers 100 EUR in bitcoin. StackinSat Pro is provided for companies in France, Belgium, Luxemburg, and Switzerland.
Fees and Limits
Depositing with a bank card up to 1 000 euros charges 2,5%; depositing with a bank transfer up to 10 000 euros is free of charge. There are no maximum deposit and withdrawal limits.
| | Personal wallet (self-hosted) | StackinSat wallet (custody) |
| --- | --- | --- |
| Referral Code | -0,5% | -0,5% |
| Base fees | 1,5% | 2,5% |
| SEPA transfer | 0% | 0% |
| Payment by credit card | 2,5% | 2,5% |
| BSP with monthly purchases of more than €250 | -0,25% | -0,25% |
| BSP with monthly purchases of more than €500 | -0,5% | -0,5% |
| Minimum potential final fee | 0,5% | 1,5% |
More Information
Additional information
Bitcoin Only
2FA
Bitcoin Savings Plan
Hardware Wallet Integration
KYC
Lightning Network
Mobile App

No

Multisig
Non-custodial wallet (self-custody)
Referral Program

Yes

Web-Based App

Yes

Affiliate Program

Yes

Geographical Limits

For Individuals – SEPA countries
For Businesses – France, Belgium, Luxemburg, Switzerland

Year Launched

2020

Headquarters

Biarritz

Made in

France

Buy with Bank Account