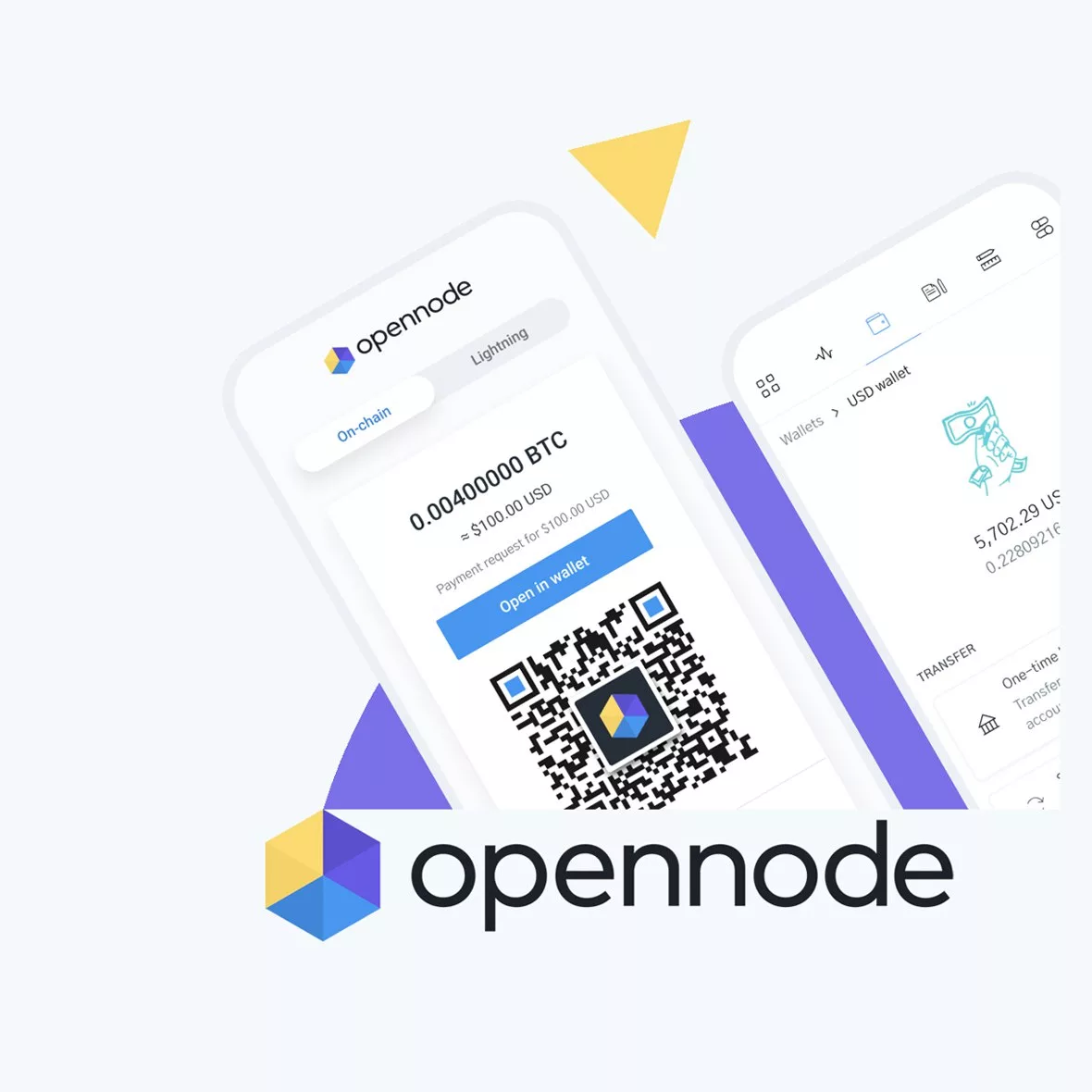 OpenNode: Bitcoin Payment Processor
OpenNode is a bitcoin payment processor that helps businesses process bitcoin payments and send bitcoin payouts. It provides hosted checkouts, e-commerce plugins, and API for customized integrations. It also has various features, such as invoicing services, bank transfers, payment templates, and automatic conversion.
Description
OpenNode is a bitcoin-only payment service for businesses worldwide and organizations that want to accept bitcoin payments from customers or receive bitcoin donations. It provides a suite of tools to make accepting payments and payout in bitcoin and local currencies easy. These tools include payment buttons, hosted checkouts, API integration, and e-commerce plugins. Bitcoin payments can be settled on the bitcoin blockchain or via the Lightning Network for instant and cheap transactions.
OpenNode is a web-based application that can run on any browser on any mobile device. It is compatible with any bitcoin and Lightning Network wallet. The platform supports two-factor authentication, multisig, and built-in fraud protection to secure the funds and keep transaction data safe. OpenNode also requires individuals/sole proprietors to complete a KYC (Know Your Customer) verification process before using the service. Businesses must additionally provide documentation and beneficial owner information.
How OpenNode Works
There are a few ways to get started with OpenNode and accept payments:
Plugin integration: OpenNode has plugins and extensions for e-commerce platforms like Shopify, BigCommerce, WooCommerce, Magento, Prestashop, and OpenCart. With the OpenNode plugin, merchants can accept bitcoin and Lightning Network payments with no additional fees or setup.
API integration: you can integrate OpenNode bitcoin payments into your website by installing API that allows you to customize your checkout flow.
Hosted payment pages: you need to generate an API key in your OpenNode dashboard and create a payment request entering the invoice amount and the currency. Once the payment request is made, the service will provide you with a hosted checkout URL. Redirect your customers to this hosted checkout URL to complete the payment process. If needed, you can include discounts or set up promo codes.
OpenNode Features
Payment templates (Hosted checkouts). Payment templates are pre-defined checkout forms that can be embedded into websites. With OpenNode, they can be created in the form of buttons "Pay with Bitcoin" or "Donate with Bitcoin." They enable you to get paid in bitcoin or local currency converted automatically.
Automatic conversion. It lets you accept bitcoin and instantly convert it to your preferred local currency at the time of the transaction. The locked rates feature ensures that the bitcoin rate is locked to eliminate bitcoin price volatility.
Invoices (billing). Request payment in bitcoin, creating custom invoices as a shareable PDF, hyperlink, or email.
Bank transfers. Connect your bank account to the OpenNode account to withdraw funds. Withdrawal of money is possible in two ways: scheduled bank transfers conducted on a recurring basis and one-time transfers.
In-person payments. With OpenNode's in-person payments, customers can pay with bitcoin using their mobile wallets or scanning a QR code at the point of sale. Your iPhone or iPad can also be set up as a point-of-sale system for accepting bitcoin or Lightning Network payments. You must be logged into your OpenNode account on your iPhone or iPad in a web browser for the PoS to run.
Split settlement. OpenNode offers a split settlement feature that allows you to receive the payment in either bitcoin or a combination of both bitcoin and a fiat currency.
More Information
Additional information
| | |
| --- | --- |
| Bitcoin Only | |
| Dekstop App | Yes |
| Mobile App | No |
| Built-in Exchange | Yes |
| Hardware Wallet Integration | |
| 2FA | |
| KYC | |
| Lightning Network | |
| LNURL | |
| Multisig | |
| QR Code | Yes |
| API | Yes |
| Source Code | |
| Supported E-Commerce Platforms | Shopify, BigCommerce, WooCommerce, Magento, Prestashop, OpenCart |
| Tor Support | No |
| Year Launched | 2017 |
| Made in | USA |