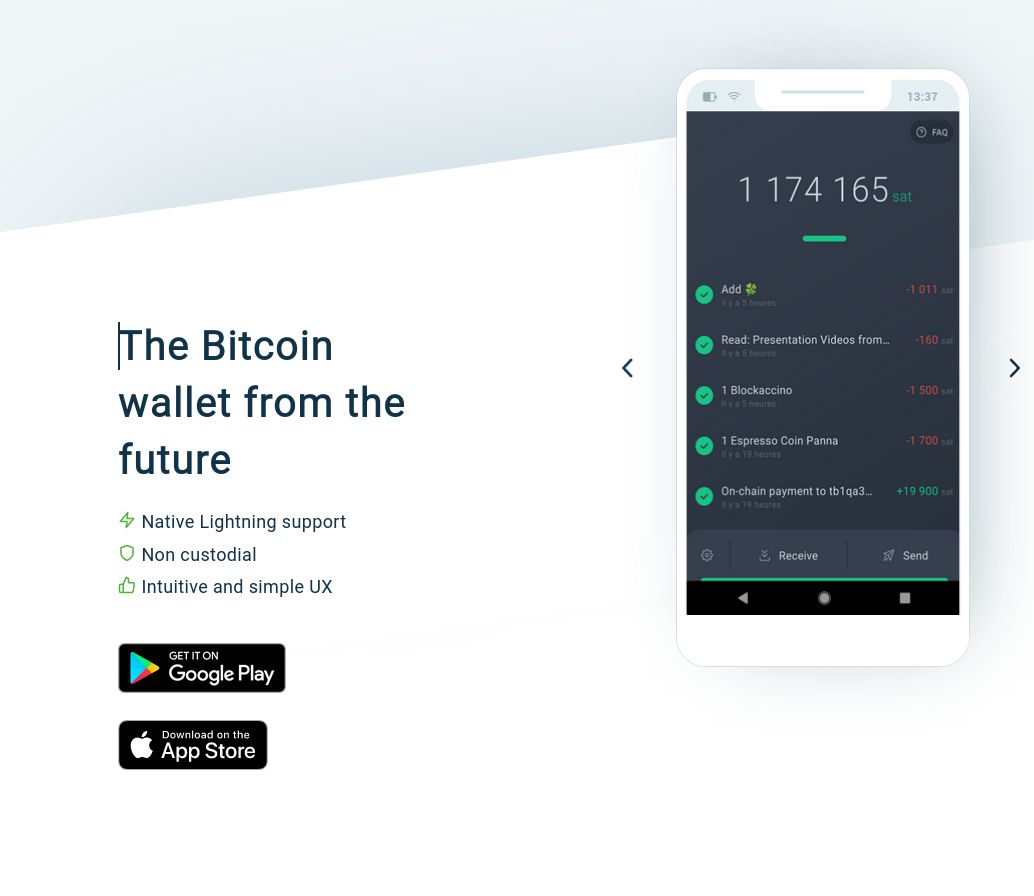 Phoenix Wallet
Phoenix is a non-custodial bitcoin wallet that enables you to send, receive, and store bitcoin. It is open source, which means that anyone can review and contribute to the code.
Description
Phoenix is a bitcoin non-custodial wallet that allows users to send, receive, and store bitcoin. It is intended to be simple to use and accessible to all, with an emphasis on user experience and privacy. It is an open source wallet built on top of the Lightning Network to enable instant and low-cost transactions.
How Phoenix Wallet works
To begin using Phoenix wallet, you must first download the app and create a new wallet. It is available on both Android and iOS. You can easily send and receive bitcoin after setting up your wallet by scanning QR codes or using Lightning invoices. The app also includes a bitcoin-to-fiat currency converter, which allows you to see the value of your bitcoin holdings in your local currency.
Phoenix is primarily designed for Lightning Network transactions, and the on-chain bitcoin wallet is more limited in its functionality. While you can still monitor the blockchain and handle channels getting closed, the wallet is not ideal for on-chain transactions. Instead, you can use the "swaps" feature to exchange bitcoin on-chain for bitcoin on the Lightning Network or vice versa. This approach helps to keep transaction fees low and provide a seamless experience for users who primarily use the Lightning Network.
Phoenix wallet charges a flat fee of 1% or a minimum fee of 3000 sats for channel creation, which is often higher than the fees charged by other Lightning wallets. The fee is charged when you start using the wallet by receiving your first sats. This fee is needed to create a new Lightning channel, which is necessary to make Lightning transactions.
Some other Lightning wallets offer more dynamic fee structures, which can help users save money on transaction fees. These wallets may allow users to set their fees or choose from a range of fee options, depending on their transaction priorities.
One of Phoenix's main advantages is its emphasis on user privacy. Because the wallet is non-custodial, you have complete control over your funds at all times. To help protect your personal information and transaction data, the app also employs a number of privacy-enhancing technologies, such as Tor.
Because Phoenix runs natively on Lightning, if you are receiving on chain bitcoin, you should look to use an on chain wallet to avoid having to pay fees associated with opening channels.
In conclusion, Phoenix is well-known for its user-friendly design and straightforward interface. The app is intended to be simple to use, even for those unfamiliar with bitcoin. This has contributed to Phoenix becoming one of the most popular Lightning Network wallets on the market today.
More information
Additional information
| | |
| --- | --- |
| Bitcoin Only | |
| Source Code | |
| Lightning Network | |
| Tor Support | Yes |
| Mobile App | Yes |
| Operating System (OS) | |
| Year Launched | 2019 |
| Made in | France |
| Non-custodial wallet (self-custody) | |