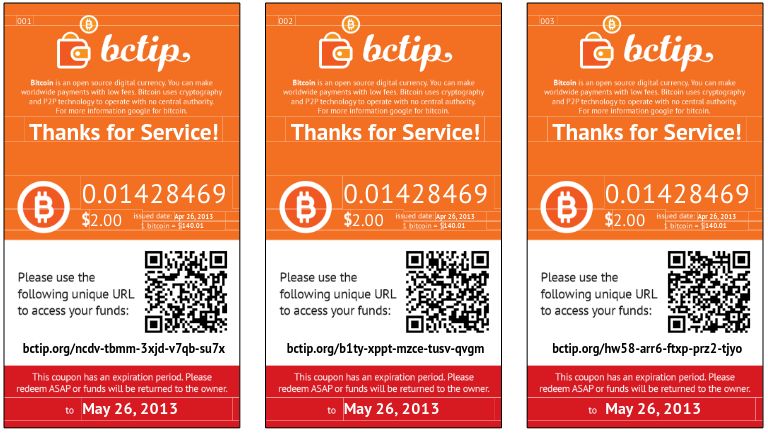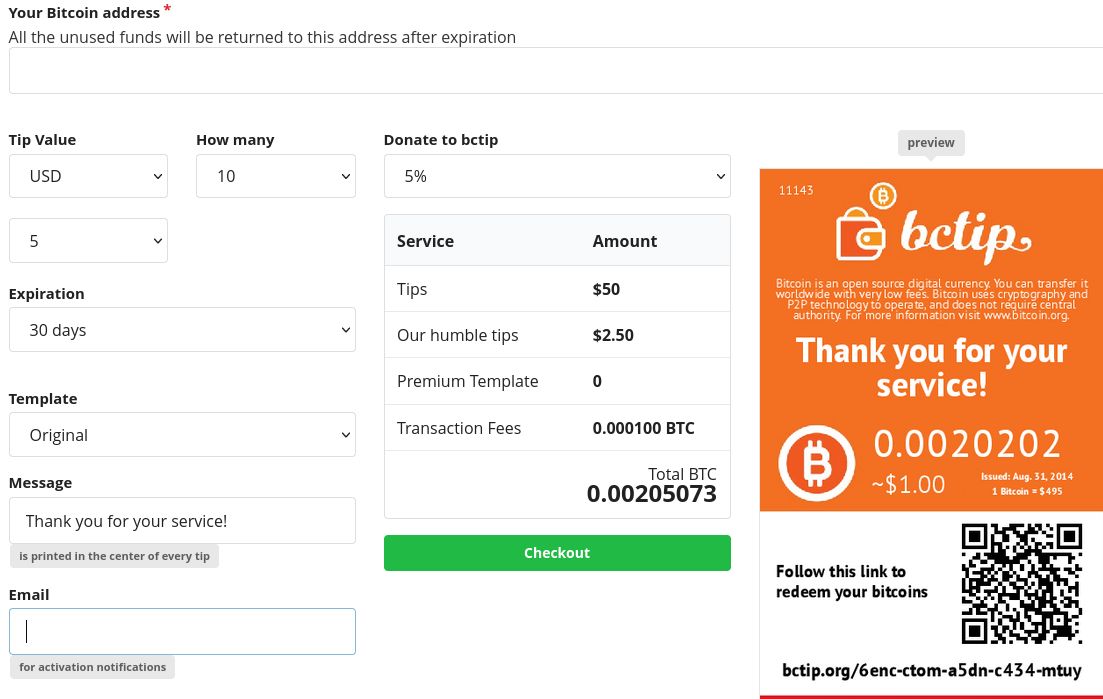 BCTips: Printable Bitcoin Tips
BCTips is a website where you can generate personalized printable bitcoin tips. It is available in various languages to promote bitcoin and express gratitude to others.
Description
BCTips is a website where you can generate and personalize printable bitcoin tips. You may personalize your tips with a unique message by choosing from a variety of patterns. These printable bitcoin tips are a great way to spread the word about bitcoin and express gratitude to others. The tips are available in Dutch, English, Esperanto, Finnish, French, German, Hebrew, Russian, Polish, Portuguese, Spanish, Swedish, and Turkish.
BCTips Benefits
BCTips offers the following benefits:
Make it yourself: Create your own printable bitcoin, pay the invoice, download the generated PDF, and print.
Promote bitcoin: BCTips provides a unique way to spread awareness about the advantages of Bitcoin. By giving out these tips, you can introduce others to the world of bitcoin and encourage them to explore its potential benefits.
Zero risk: If the tips you distribute are not claimed within the period you have specified, the unused funds are automatically sent back to your wallet.
Flexibility: BCTips can be used in various scenarios. You can include them as an addition to a traditional cash tip, or you can simply give them as gifts to friends and family.
Localization: BCTips supports multiple languages. Regardless of your location, you can create and distribute tips in your preferred language, enhancing their impact and reach.
Free: BCTips is free to use. However, if you appreciate the service and want to support further development, you have the option to make a donation.
How BCTips Works
To use BCTips, start by visiting the website. Begin by providing your bitcoin wallet address, where any unused funds will be returned after expiration. You can then customize the tips by specifying the desired amount for each tip, choosing from supported currencies such as USD, EUR, and GBP. Additionally, you have the option to add a donation to BCTips.
Next, select a design for your bitcoin tips from the available templates. BCTips offers a range of designs suitable for various occasions and styles. You can also include a personalized message or instructions on the tips. If you provide your email address, you will receive activation notifications.
Once you have finalized the customization, proceed to the checkout. On the payment details page, you will find the wallet address where you need to send the funds. BCTips provides designated addresses or QR codes for this purpose. After completing the payment, BCTips generates a printable PDF containing the tips. Ensure that the printed tips are clear and legible, including the QR codes and other details.
Finally, distribute the printed tips to the intended recipients. They can redeem the bitcoin by scanning the QR codes with their bitcoin wallet or following the provided instructions. It's important to note that the tips have an expiration duration, ranging from 30 days to 12 months. To retain ownership of the bitcoin tips, recipients must send them to their personal wallets. If they wish to sell the bitcoin, they can do so on bitcoin exchanges.
BCTips is working on a version supporting Lightning payments to minimize fees, but this version has not been released yet.
More Information
Additional information
| | |
| --- | --- |
| Bitcoin Only | |
| Lightning Network | |
| Supported Languages | Dutch, English, Esperanto, Finnish, French, Germany, Hebrew, Polish, Portuguese, Russian, Spanish, Swedish, Turkish |