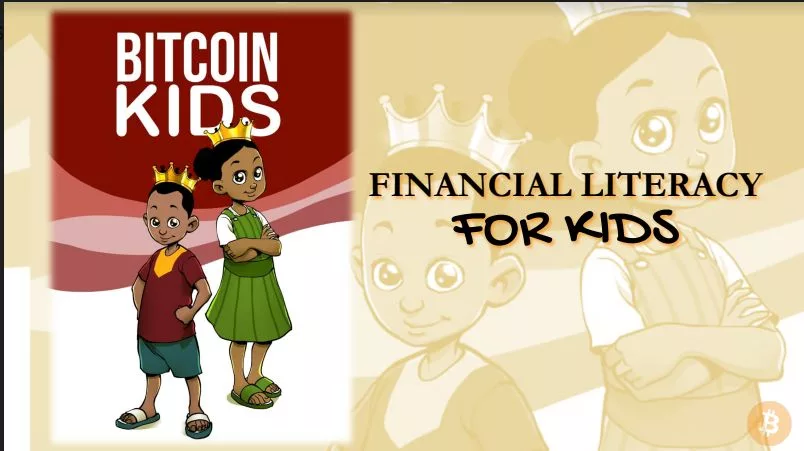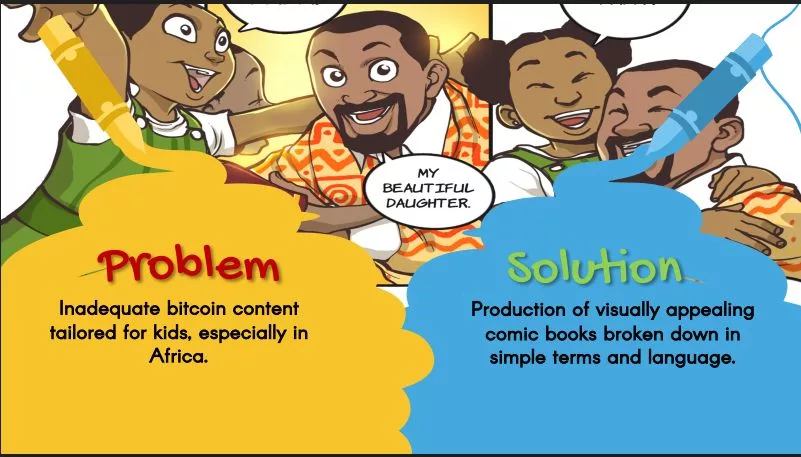 Bitcoin Kids: Financial Literacy for Kids
19,00 €
The goal of the book Bitcoin Kids is to provide a solid knowledge base for the next generation of Bitcoin users, paving the way for hyperbitcoinization.
Description
Bitcoin Kids is a visually appealing financial literacy book for kids. Its primary target is children from the ages of 2 to 15 while the secondary target is parents and relatives. The team behind the book intends to orange pill 10,000,000 kids around the world in 5 years and build a solid knowledge base for the Bitcoiners of tomorrow leading towards hyperbitcoinization. It will be released the last week of December. You can still pre-order the book and pay in bitcoin.
The book was written by Nzonda Fotsing Sr, a Cameroonian digital entrepreneur for over 10 years with the main mission of bridging the digital divide in Africa.
99.9% of parents dream of their children having a stable financial future. A parent's greatest desire is to see his or her children succeed in all they do, especially in their financial lives. Despite bitcoin's ability to solve this problem, 60 to 70% of parents don't understand what bitcoin is, let alone how to use it for themselves or their children.
After his first real interaction with bitcoin in 2017, Nzonda immediately feel in love in the technology and its far reaching positive impact that cuts across all industries.
The earliest and most enduring form of governance is the family.
"If raising children was less rewarding than not doing it, the human race would have gone extinct" Naval
Out of a sheer desire to create a financially stable future for my 3 year old son, I decided to readjust my life's mission directed towards educating Kids (2 to 15 y/o) about Bitcoin. Creating a path for kids to follow that will also allow them to pass on the torch to the next generation will enable them to make a greater impact than we ever could.
We're committed to the course. Financial literacy for the next generation following the #BTC Bitcoin standard. #BTC has given us a mission bigger than us which is to orange pill the leaders of tomorrow. Counting on global #BTC community to join us on this quest. pic.twitter.com/mWMmufPLpO

— Fai Derick (@BitcoinBiliever) November 19, 2022
More information
Additional information
| | |
| --- | --- |
| Year of publication | 2022 |
| Author | Nzonda Fotsing Sr |