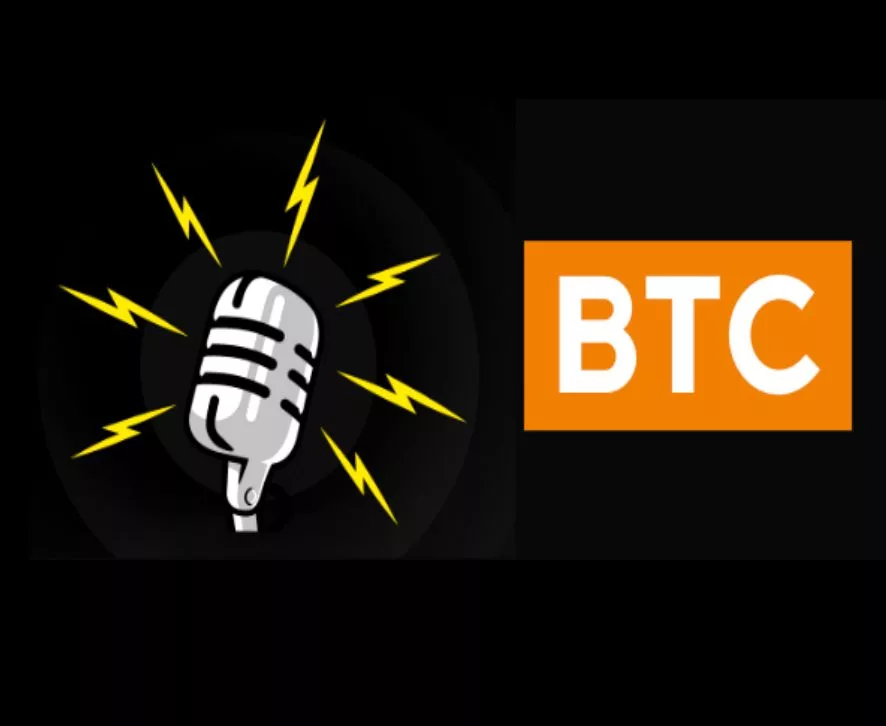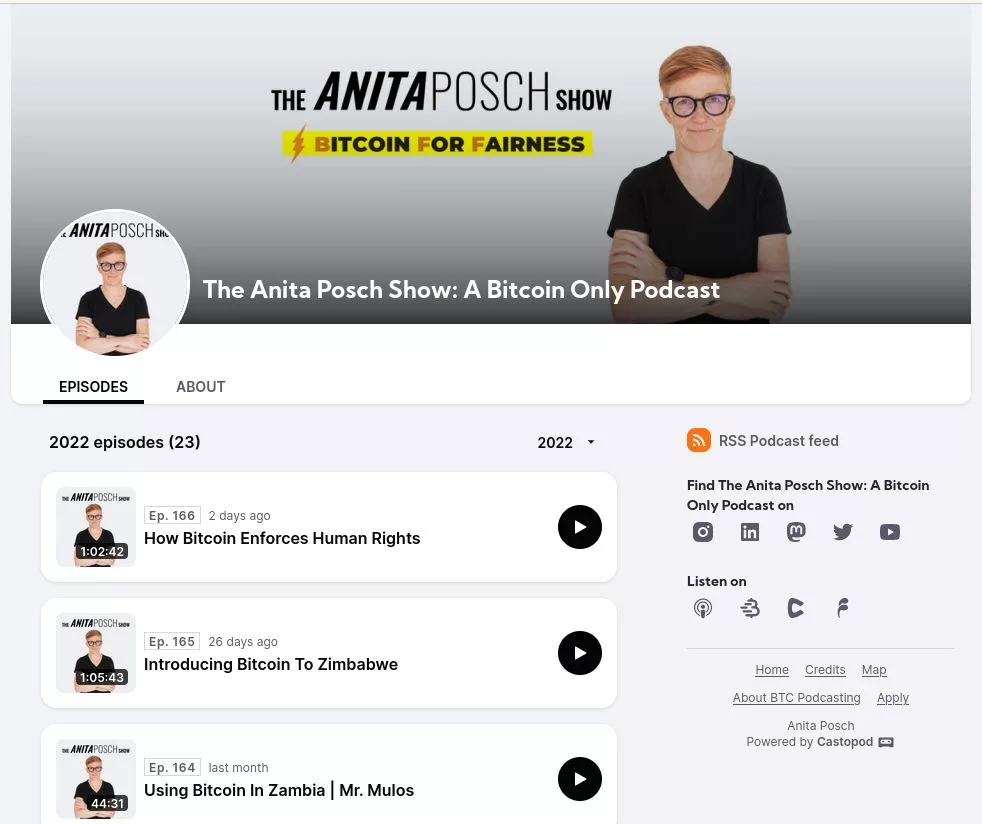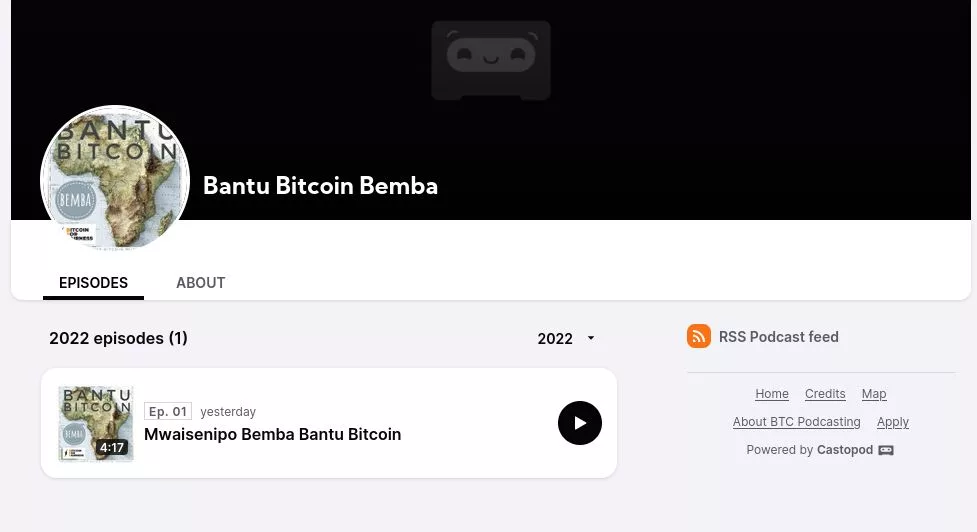 BTC Podcasting: New platform to host podcast for free and earn sats
Using the newly-launched platform, BTC Podcasting, Bitcoin educators from all over the world can host podcasts in their local languages for no cost and earn bitcoin from listeners without having to manage their own Lightning node.
Description
BTC Podcasting is a new platform that allows Bitcoiners all over the world to host podcasts in their own local languages for free and earn sats from listeners without the need to run their own Lightning node.
BTC Podcasting is a project of Bitcoin for Fairness, built with the help of GetAlby on the Castopod platform, an open source self-hosting platform for podcasts. The platform was unveiled on December 5, 2022, at the Africa Bitcoin Conference in Accra, Ghana.
Why BTC Podcasting?
Bitcoin for Fairness aims to empower Bitcoiners to host Bitcoin-only podcasts in their native languages in order to spread Bitcoin education in local communities. Audio content is ideal for reaching a large audience, especially in communities where Internet access is expensive and slow.
The goal is for individuals who cannot afford a monthly subscription fee of at least $10 per month to be able to host their Bitcoin podcast for free. At the same time, unlike most other hosting options, podcasters do not need to run their own Lightning node to earn free sats from their listeners. Coding expertise and technical Lightning knowledge are needed to operate a Lightning node.
Typically, podcasting hosting and RSS feed creation cost at least $10–$12 per month from a podcast hosting company. Hosting companies have control over the content that is published on their platform because they are centralized services and in most cases, podcasters need to sign away all of their content's rights.
How to use BTC Podcasting
If you are a podcaster, you need to apply for free to host your podcast on the platform. You can import an existing podcast or create a new one. You need to provide basic information such as your name, location, language, and podcast description.
As a listener, you can send bitcoins to podcasters on the platform and download your favorite podcasts using popular apps like Breez or Fountain.
The Lightning Network makes it possible to send and receive bitcoin micropayments. Connecting podcasting and bitcoin enables new income streams for content creators and podcasters. Value4Value is a concept where content is free, but listeners are encouraged to send an amount of their choice to the creator so that the podcast can stay free from advertisements.
It is possible to add chapters to BTC Podcasting that listeners in apps like Breez can see. These chapters can include images or links to episodes. You can use your audio to make soundbites, video clips, and upload transcripts.
As the situation for Bitcoin educators and podcasters might get difficult and hostile in some countries, BTC Podcasting protects the individual podcasters by being the host in a secure environment. Meaning the podcasts will stay online even in cases of internet shutdowns.
BTC Podcasting fees
You can host your podcast for free and earn free sats via Value4Value model. Only 2% of the revenue from podcast streaming goes to the platform as a fee. Additionally, podcastindex.org receives 1% of the revenue. In the end, the podcast host receives 97% of the income stream directly. The podcasters' content will never contain ads.
More information