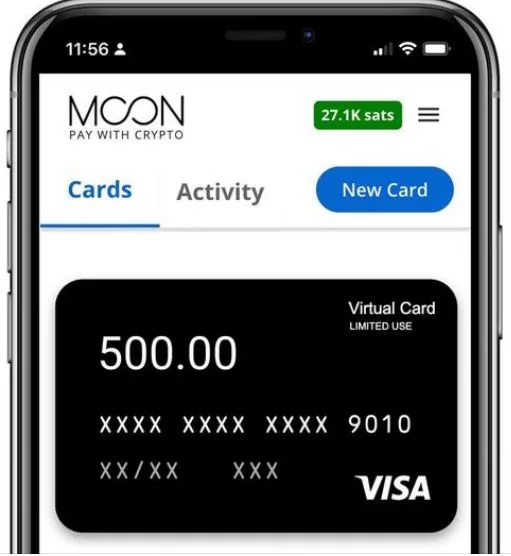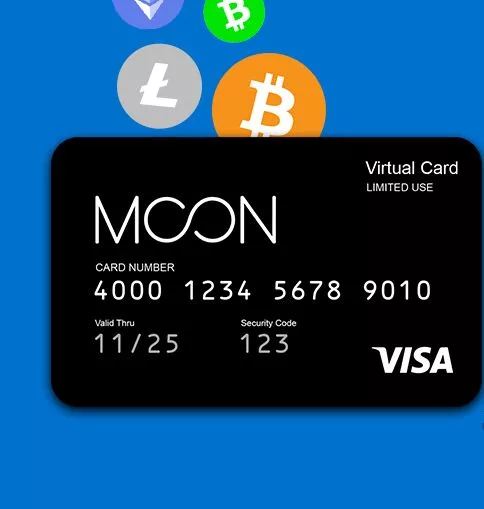 Moon: Spend Bitcoin With Visa Card in US
Moon is a platform that allows users to spend bitcoin in places that accept Visa in the United States. It generates a virtual card number for purchases on websites that do not directly accept bitcoin.
Description
Moon is a platform that allows you to pay in bitcoin wherever Visa credit cards are accepted in the US. You can spend bitcoin like a credit or debit card by loading the card with bitcoin, which is then converted to USD. You can create a virtual card number that you can use to make purchases on online stores that do not directly accept bitcoin.
On February 12, 2023, Moon announced on Twitter that it will stop selling Moon Visa prepaid cards on February 15th, 2023, due to the scheduled termination of contract with the card's issuing bank. All cards, regardless of expiration date, will be terminated on March 15th, 2023. The platform is working to bring a new and improved Moon Visa prepaid card to the market as soon as possible.
What is the alternative to Pay With Moon?
How Moon works and how to pay with Moon
Moon virtual cards are the same as regular cards, with the exception that there is no physical plastic. They allow you to make online purchases without disclosing your personal card information by entering virtual card details instead. The moment bitcoin is loaded to the card, it is converted to USD, and funds are immediately available to spend anywhere Visa cards are accepted online in the United States. Shops where Visa cards are accepted include eBay, Walmart, Airbnb, Etsy, Steam and Costco.
To pay with Moon, you need to add the Moon plugin to your browser. You can fund your account with your Coinbase account or a Lightning wallet such as Muun and BlueWallet. There is no application process to create or use a Moon Visa card.
At any time, each virtual card can hold a maximum of $1000. You are limited to spending $10,000 in a 24-hour period across all of their virtual cards. You are limited to spending $50,000 per calendar month across all of their virtual cards.
How to get money out of Pay With Moon
Unfortunately, it is not possible to transfer or withdraw the balance from your virtual card once funds have been loaded onto it. However, you have the option to delete the card, and any remaining unspent amount will be credited back to your Moon account.
Moon cards fees
Pay With Moon does not charge fees for purchasing cards, opening an account, or using cards to make purchases.
Currently, cards must be used within 60 days of being created. You cannot reload your card, and once loaded, funds cannot be transferred or withdrawn; however, you can delete a card and receive credit to your Moon account for any unspent amount.
Additional information
| | |
| --- | --- |
| Bitcoin Only | |
| Lightning Network | |
| Browser Extension | Brave, Chrome |
| Mobile App | No |
| KYC | |
| 2FA | |
| Fee | Free |
| Year Launched | 2021 |
| Made in | USA |