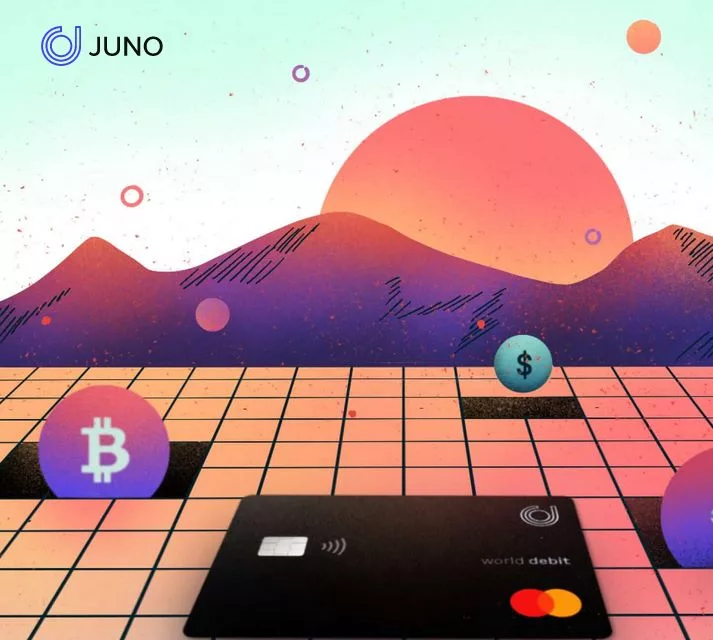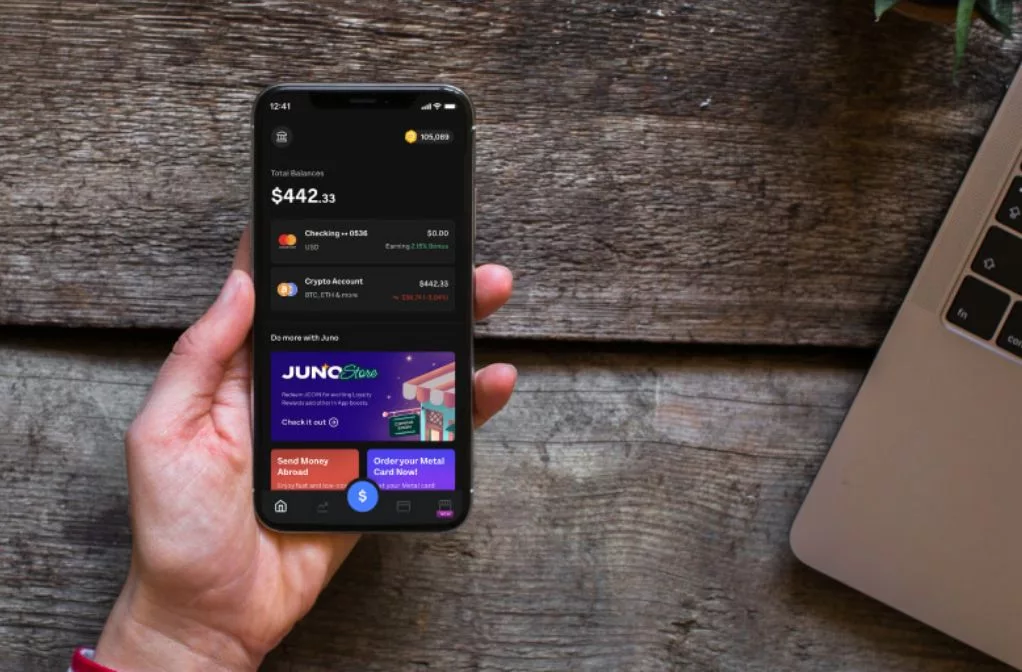 Juno: Convert Paycheck Into Bitcoin
Receive a portion or the entirety of your paycheck into bitcoin and autoinvest using Dollar Cost Averaging (DCA) method in the United States, using Juno banking platform.
Description
Juno (formerly OnJuno) is a fintech in the United States that offers you FDIC Insured checking accounts to allow you to receive your paycheck in bitcoin or to autoinvest using Dollar Cost Averaging (DCA) method. In addition, the fintech offers a bitcoin debit card.
Your employer doesn't have to be on board to pay you in bitcoin because Juno converts a portion or the entirety of your paycheck into bitcoin. You can also buy and sell bitcoin on Juno. One of the primary advantages of being paid with bitcoin is that you avoid the middleman and receive your payment instantly. You also avoid chargebacks and other overhead fees.
Although Juno is currently operational only for users in the US, it is going global very soon. You can sign up for early access.
How Juno works
To open an account, go to the Juno website. During your application, you need to provide the following information.
Name
Phone number
Home address
Number of Social Security
Identity-verification documents (passport, driver license, etc)
Once your information has been successfully verified, you will have access to your Juno account. You need to have a non-custodial wallet and integrate your Direct Deposit in Juno. If your workplace does not have Instant Switch, you can set up Direct Deposit by entering your account and routing data or by filling out the DD form.
Furthermore, Juno allows you to buy and sell bitcoin using cash from your bank account. You can withdraw bitcoin from Juno in seconds to your external wallet. You can also withdraw funds from ATMs worldwide or transfer funds from Juno to another bank account.
Juno doesn't charge any fees for depositing or withdrawing bitcoin to and from external wallets. You will still need to pay network fees.
Juno Autoinvest
Juno supports dollar-cost averaging (DCA). Dollar-cost averaging is the practice of investing the same amount of money, bitcoin in this case, at regular intervals over a specified time period, regardless of price. With Juno, you may easily direct a portion of your earnings into Bitcoin and adopt a DCA plan in a scheduled interval.
Is it legal to receive your salary in bitcoin?
Juno gets the employer's paycheck in fiat in accordance with the Fair Labor Standards Act, after which it automatically transforms a portion of the income into bitcoin. With Juno, your salary will be subject to the same tax rules as it is now. This is because your employer is already paying you in fiat currency and does not need to change their present payroll systems in order for you to receive a bitcoin paycheck.
Is Juno Legit
Juno is a legitimate and safe financial services company. Juno is partnered with Evolve Bank & Trust, which is a FDIC-insured bank. This means that your deposits are protected up to $250,000 in the event that Juno were to fail.
Juno has a good reputation online. It has a 3.9-star rating on Trustpilot, based on over 450 reviews. The reviews are generally positive, with people praising the company's customer service, high interest rates, and easy-to-use app. However, there are a few negative reviews, which mention issues with the app crashing, frozen accounts, long wait times for customer service, and difficulty linking external accounts.
More information
Additional information
| | |
| --- | --- |
| Bitcoin Only | |
| Receive Paycheck in Bitcoin | Yes |
| KYC | |
| Built-in Exchange | |
| Bitcoin Investment Plan | |
| Bitcoin Debit Card | Yes |
| Mobile App | Yes |
| Operating System (OS) | |
| Year Launched | 2017 |