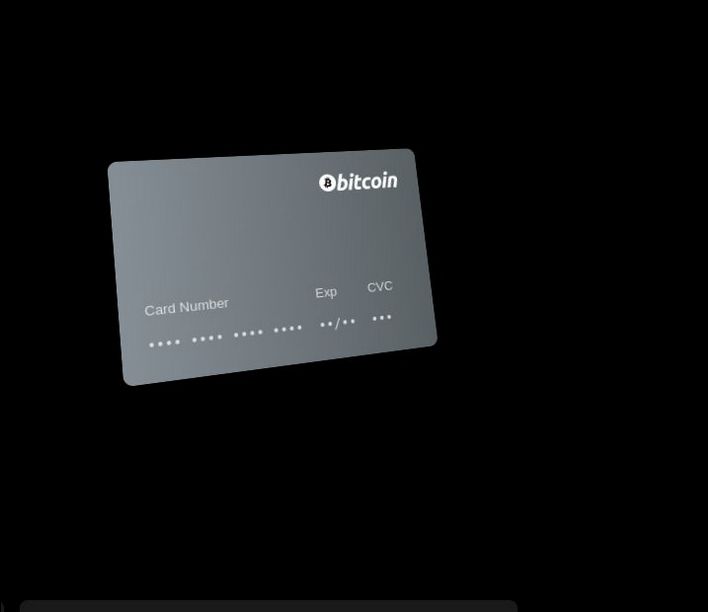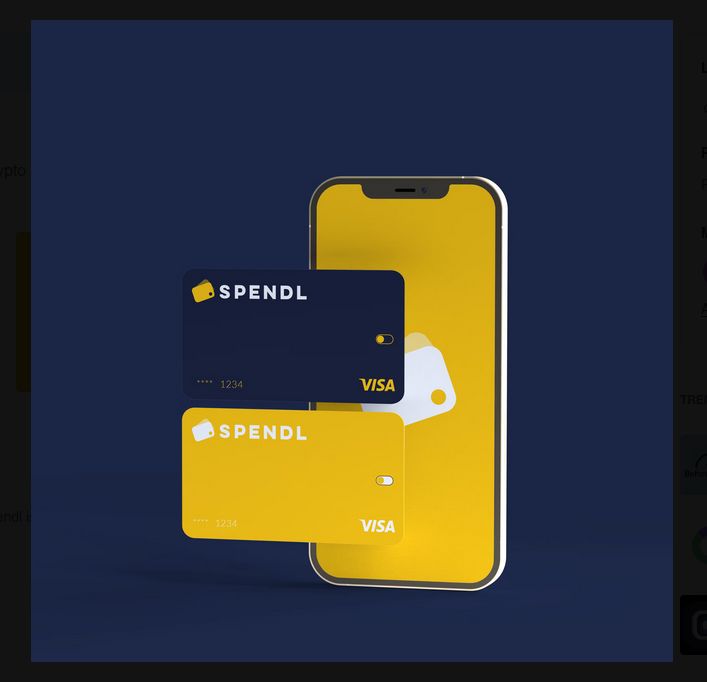 Spendl: Spend Bitcoin Immediately Anywhere Visa is Accepted
Spendl is a bitcoin debit card that lets you spend bitcoin anywhere Visa is accepted. It's easy to use, has no minimum deposit, and requires no app.
Description
Spendl is a bitcoin debit card in Europe that allows you to spend bitcoin anywhere Visa is accepted. The virtual card is easy to use and requires no minimum deposit. You can simply top up your card with bitcoin and start spending immediately, without downloading any app. Spendl currently only offers cards to individuals, but corporate accounts are coming soon.
Benefits of Spendl
Spendl offers a number of benefits over other bitcoin debit cards, including:
Instant bitcoin to fiat conversion: Spendl converts bitcoin to euro in real time, so you can always get the best exchange rate.
Competitive exchange rates: Spendl offers competitive exchange rates.
Visa card-to-card transfers: You can easily transfer funds between Visa cards, both domestically and internationally.
Google Pay, Samsung Pay, and Apple Pay support: Spendl supports contactless payments with Google Pay, Samsung Pay, and Apple Pay, making it easy to pay for goods and services with your mobile device.
How Spendl Works
To get started with Spendl, you'll need to be 18 years or older, create an account and verify your identity. To verify your identity, you will need to provide your phone number, home address, and a clear photo of your passport or government-issued ID. Once your account is verified, you can order a Spendl debit card on the website. You need to top up the card by sending bitcoin to the wallet address associated with your card. Your bitcoin will be automatically converted to Euros at the current exchange rate.
To top up your Spendl card, go to the website and click the "Load" button on the top right corner of your card. Enter the amount of EUR you want to fund your card with and make sure you have enough funds in your BTC wallet. You can choose to make an on-chain or Lightning Network transaction. Lightning Network transactions are recommended because they are faster and cheaper. Once you have chosen a transaction type, use the given address or the QR code as the recipient's address to make the transaction from your wallet. There is no minimum loading amount for your Spendl card.
Once your card is loaded, you can start spending anywhere, including online stores, in-person retailers, and ATMs. You can also use Spendl to send money to friends and family, both domestically and internationally.
Spendl Fees
The good news is that the Spendl card has no monthly fees, no domestic or international purchase fees, and the ATM balance inquiry/ATM decline fee is also low, at only €1.00. The top-up fee is also very reasonable, at only €0.99.
The Spendl card's FX markup is a bit higher than other Bitcoin debit cards, at 3.5%. This means you'll pay a slightly higher fee when converting your Bitcoin to other currencies. Additionally, the daily and monthly purchase limits are a bit low, at €2,500 and €5,000 respectively. This could be a problem for people who spend a lot of money each month. Finally, the account closure fee is a bit high, at €25.
| Feature | Fee |
| --- | --- |
| Card Issuance Fee | Free |
| Monthly Card Fee | Free |
| Domestic Purchase Fee | Free |
| International Purchase Fee | Free |
| ATM Balance Inquiry/ATM Decline Fee | €1.00 |
| ATM Disbursement Fee | €2.50 + 2.5% |
| Top-Up Fee | €0.99 |
| FX Mark up | 3.5% |
| Daily Purchase Limit | €2,500 per card |
| Monthly Purchase Limit | €5,000 per card |
| Top-up Limit | €500 per transaction |
| Account Closure Fee | €25 |
Spendl Supported Countries
Spendl is currently available in 29 countries in Europe, including Austria, Belgium, Bulgaria, Croatia, Cyprus, Czech Republic, Denmark, Estonia, Finland, France, Germany, Greece, Hungary, Iceland, Ireland, Italy, Latvia, Liechtenstein, Lithuania, Luxembourg, Malta, Netherlands, Norway, Poland, Portugal, Romania, Slovakia, Slovenia, Spain, Sweden, and the United Kingdom.
Is Spendl Legit and Safe?
Your Spendl Visa card and account will be issued by Walletto UAB, a company that is authorized by the Bank of Lithuania to issue e-money and is a principle member of Visa. Spendl is a relatively new bitcoin debit card company. It has a limited number of reviews online. This suggests that not many people have used the service yet.
According to the company, its IT infrastructure is designed and managed to meet the highest security standards, including 2FA, 3-D Secure, PCI DSS, and ISO 27001.
The Best Bitcoin Debit Card for Europeans
Spendl is a great option for people in Europe who are looking for a virtual Bitcoin debit card. It is easy to use, has no minimum deposit, and requires no app. Simply top up your card with Bitcoin and start spending immediately.
One of the best things about Spendl is that it is a virtual card. This means that you can use it to make online and in-store purchases without having to carry around a physical card. Additionally, Spendl is only available in Europe and supports the euro. This makes it a good option for people who live in Europe who want to spend Bitcoin.
Additional information
| | |
| --- | --- |
| Bitcoin Only | |
| Lightning Network | |
| KYC | |
| 2FA | |
| Year Launched | 2019 |
| Made in | Israel |