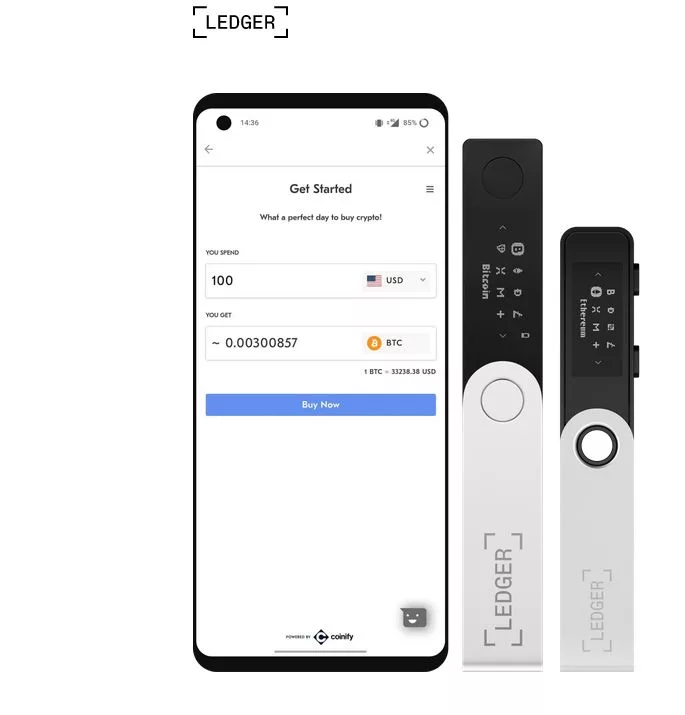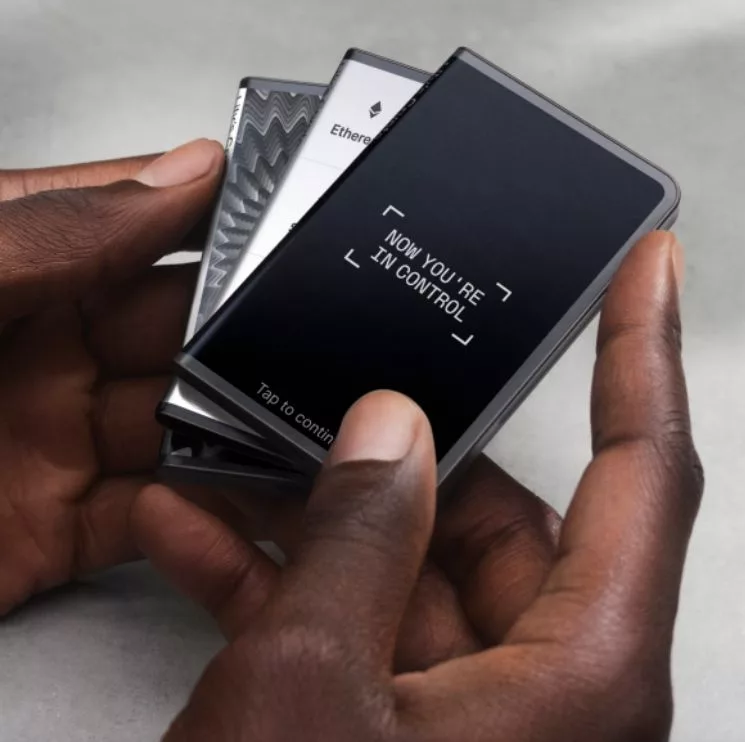 Ledger Wallet Review: Bitcoin Hardware Wallet
83,00 €
Ledger hardware wallets store your bitcoin private keys offline in physical devices. The wallets are Ledger Stax, Ledger Nano X and Ledger Nano S Plus.
Description
Ledger offers hardware wallets which store your private keys offline. This makes it much more secure than storing your keys on a hot wallet, which is connected to the internet. Ledger is owned by Ledger SAS, a French software company.
How Ledger Wallet Works
Unlike hot wallets, Ledger allow you to see your bitcoin balance without internet. Furthermore, you can access built-in bitcoin exchanges to buy and sell bitcoin when using your hardware wallets. The Ledger hardware wallets function like a little computer and validates all transactions within it, making it possible to verify amounts, recipient, and other details anytime.
When you set up your Ledger wallet, you will be guided to create a PIN code and a 24-word recovery phrase. The PIN code serves as a security measure to lock and unlock your wallet, while the recovery phrase is for restoring your wallet in the event of a lost or damaged device. To conduct bitcoin transactions, you need to connect your Ledger wallet to your computer via a USB cable. Once connected, you can interact with the wallet through the Ledger Live software, its mobile app. Through Ledger Live, you can perform tasks such as sending and receiving bitcoin. Additionally, you can see your transaction history within the software.
There are three types of Ledger hardware wallets: Ledger Stax, Ledger Nano X and Ledger Nano S Plus.
Pros and Cons of Ledger Wallet
Pros
Mobile app for Android and iOS
Bluetooth connection
Compatible with third-party applications such as MetaMask, EtherWallet and MyCrypto
Tough steel case
8-hour battery life in standby mode
Ledger is not expensive compared to other hardware wallets
Cons of Ledger Wallet
Not air-gapped
Small screen and no touchscreen
Proprietary (not open source)
There was a data breach in July 2020. No funds were stolen
How Much Is Ledger Wallet?
The price of Ledger wallets differs based on the model you choose. The Ledger Nano S is priced at $79, the Ledger Nano X at $149, and the new Ledger Stax model costs $279. You can purchase all these models directly from the Ledger website.
Are Ledger Wallets Safe?
Ledger wallets have been around since 2014 and are reputable hardware wallets known for their security. Offline storage, PIN codes, and recovery phrases enhance their safety. However, one drawback is that Ledger wallets are not open source, meaning the code cannot be independently audited, potentially limiting transparency and community scrutiny of their security implementation.
In May 2023, Ledger faced criticism regarding its newly introduced "Ledger Recover" feature, which drew concerns over potential security risks. This feature enables Ledger to back up seed phrases, leading some users to believe that it grants the company access to their private keys. In response to the concerns, Ledger stated that the feature was designed to assist users who had lost their seed phrases. However, as a result of the controversy, the release of the feature has been postponed by the company.
In July 2020, Ledger suffered a data breach that exposed the personal information of over 270,000 customers. The data included email addresses, physical addresses, phone numbers, and order information for Ledger hardware wallets. Fortunately, no user funds were compromised.
More Information
Reviews of Ledger Wallets Alternatives
Additional information
| | |
| --- | --- |
| Bitcoin Only | |
| Source Code | |
| Wallet Type | |
| Multisig | |
| 2FA | |
| SegWit | |
| Replace by fee (RBF) | |
| Mobile App | Yes |
| Dekstop App | Yes |
| Operating System (OS) | |
| Built-in Exchange | |
| Duress Wallet | Yes |
| Battery | Yes |
| Bluetooth | Yes |
| Color Display/Touchscreen | Yes: Ledger Stax, No: Ledger Nano X and Ledger Nano S Plus |
| USB-C Connector | Yes |
| Air-gapped | |
| Tor Support | |
| microSD card | No |
| QR Code | No |
| NFC | |
| Year Launched | 2014 |
| Made in | France |