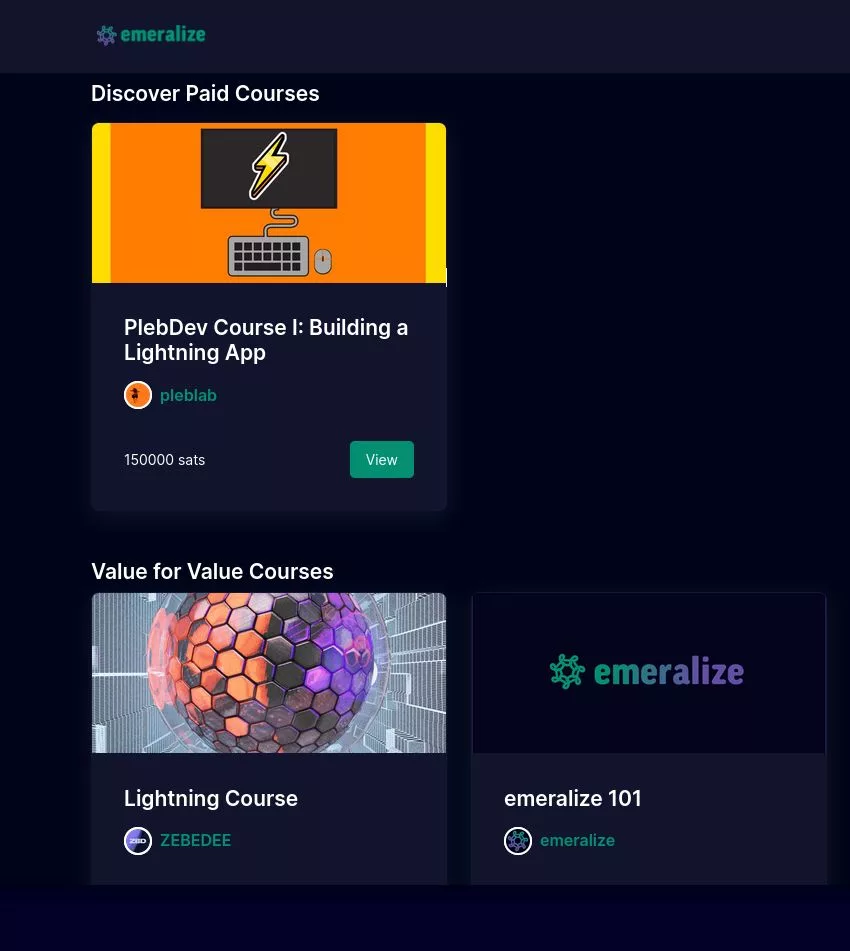 Emeralize: Platform Where Educators and Learners Earn Bitcoin
Emeralize is a platform allowing educators and students to earn satoshis (the smallest unit of Bitcoin) by learning and selling educational resources.
Description
Emeralize is a platform where educators and learners earn sats (the smallest unit of bitcoin). As an educational marketplace, you can buy and sell educational resources for bitcoin. Examples of educational resources include a blog, tutorial, video, and audio file.
How Emeralize works
To buy educational content and post content on the platform, you must first create an account. You can, however, browse free materials and tip producers without creating an account. Paid resources can be easily obtained via bitcoin's Lightning Network, and they can be relatively cheap despite being of high quality. When you're finished, hit complete to receive a 10 sat reward. After a balance of 100 sats or more, an automatic withdrawal will be made to the Lightning address listed on your profile.
Its payment splitting feature allows course owners to share earnings with 2 or more fellow creators automatically and instantly. Creators can also split e-book sales with other Emeralize users.
Emeralize for learners
As a learner, you will get the following benefits:
Get paid to learn
Explore and learn new things
Get a profile page with social media links and tips
Withdraw your funds any time
Automatic withdrawals of funds to your Lightning address after earning 100 satoshis or greater
Emeralize for educators
Post resources such as art, blogs, videos, and audio.
Get your own profile page with social links and tips
Earn tips on your creations
Paywall content
Withdraw funds any time
Automatically withdraw to your Lightning address
Additional information
| | |
| --- | --- |
| Bitcoin Only | |
| Lightning Network | |
| Mobile App | No |
| Source Code | |
| Year Launched | 2022 |