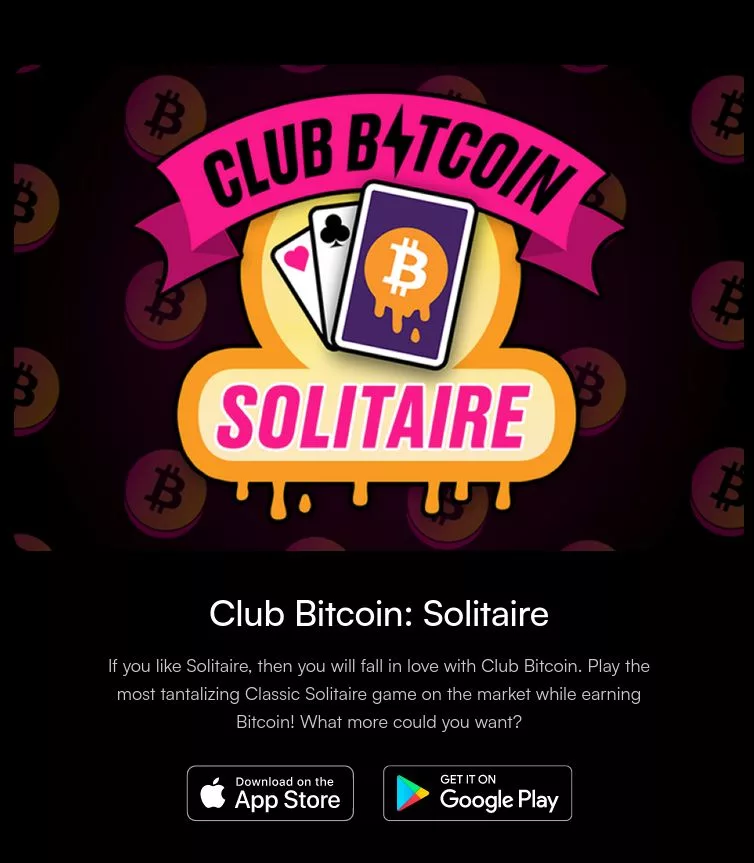 THNDR Games: Play Games to Earn Bitcoin
THNDR Games is a company that provides a mobile app that allows you to earn bitcoin by playing games and withdraw it to your Lightning wallet.
Description
THNDR Games is a Bitcoin gaming company with a mobile application, that allows you to earn bitcoin by playing games. The games are built on top of the Lightning Network. The company generates revenue through in-app purchases and advertisements. Users receive a portion of these revenues (in bitcoin) from THNDR.
The Bitcoin gaming industry is still in its early stages, but it is a rapidly expanding area of the overall gaming industry, allowing players to earn bitcoin or use it as in-game currency.
How It Works
THNDR games can be downloaded and played just like any other mobile game. Simply go to the Google Play or Apple App Store, download a game, and begin playing.
To cash out your winnings, you'll need a Lightning-enabled Bitcoin wallet like BlueWallet or Muun. To withdraw, navigate to the "₿" icon on the panel at the bottom of the screen by clicking on the "THNDR" logo button on your game's homescreen. You will see the "Your Prizes" panel, which will show you your current winnings. When you click the "Withdraw/CLAIM ALL" button, your phone's default LN Wallet app will open, allowing you to redeem your winnings. Here's the full list of supported wallets.
You have four days to transfer your sats to any wallet that supports Lightning. You won't be able to cash them out once they have expired.
Games
Club Bitcoin: Solitaire. You can play one of the most well-known card games ever while earning bitcoin. The game aims to increase bitcoin adoption by specifically targeting female audiences and emerging markets.
Bitcoin Bounce. The goal of the game is to see how far you can bounce along the blockchain.
Turbo 84. Drive as fast as you can through an insane bitcoin lane changing game.
Bitcoin Snake. One of the most well-known and popular mobile games in the world now rewards you with sats.
Bitcoin Bay. Play a relaxing seaside Bitcoin Bubble Shooter to win bitcoin.
Each game has its own app. Browse the list of games on the website, choose a title that looks interesting, and click the Android or iOS links to download directly from Google Play or Apple App Store.
THNDR hosts casual esports tournaments for the THNDR community on weekends and other occasions. It currently host tournaments for Turbo84 and Bitcoin Bounce.
https://youtu.be/KUyZCcpUzwI
More Information
Bitcoin Games Reviews
Additional information
| | |
| --- | --- |
| Bitcoin Only | |
| Lightning Network | |
| KYC | |
| Mobile App | Yes |
| Operating System (OS) | |
| Year Launched | 2019 |
| Made in | United Kingdom |