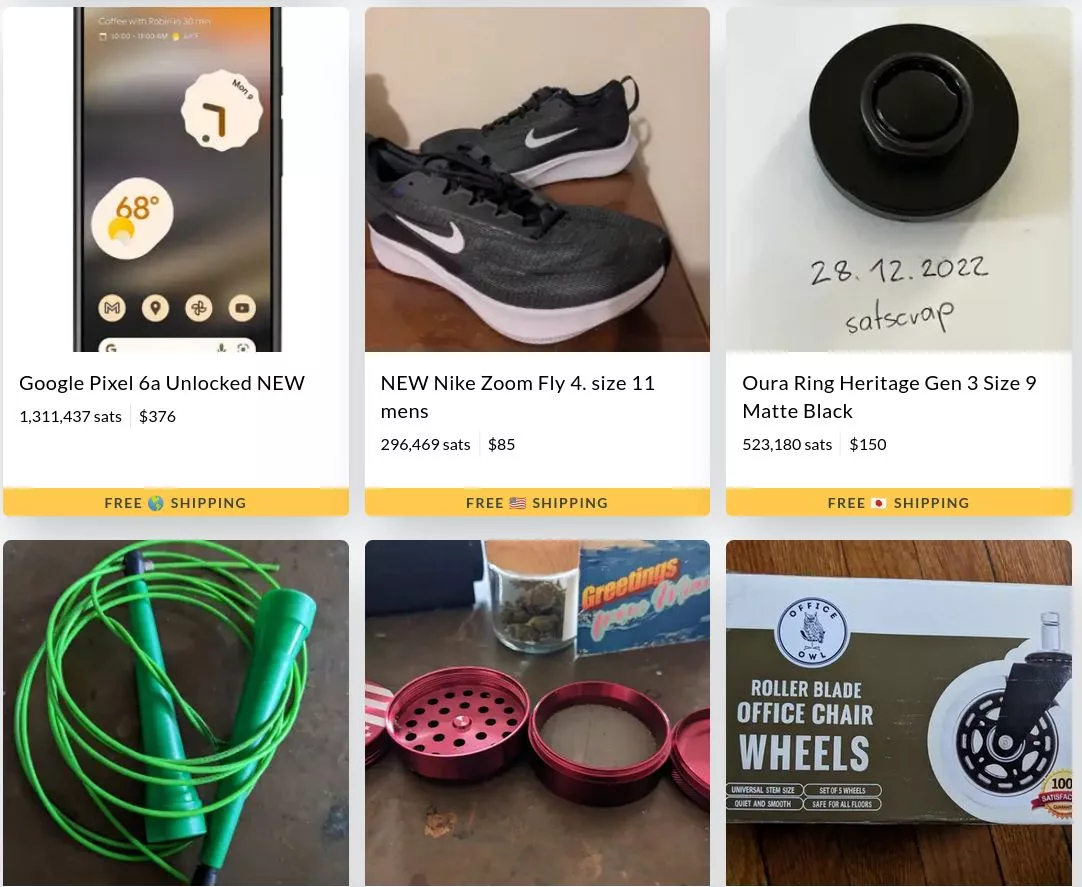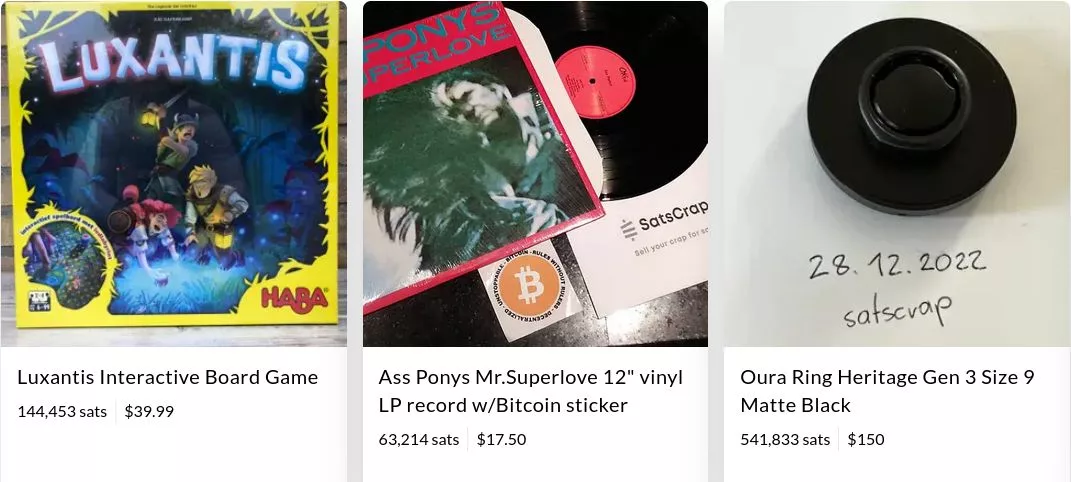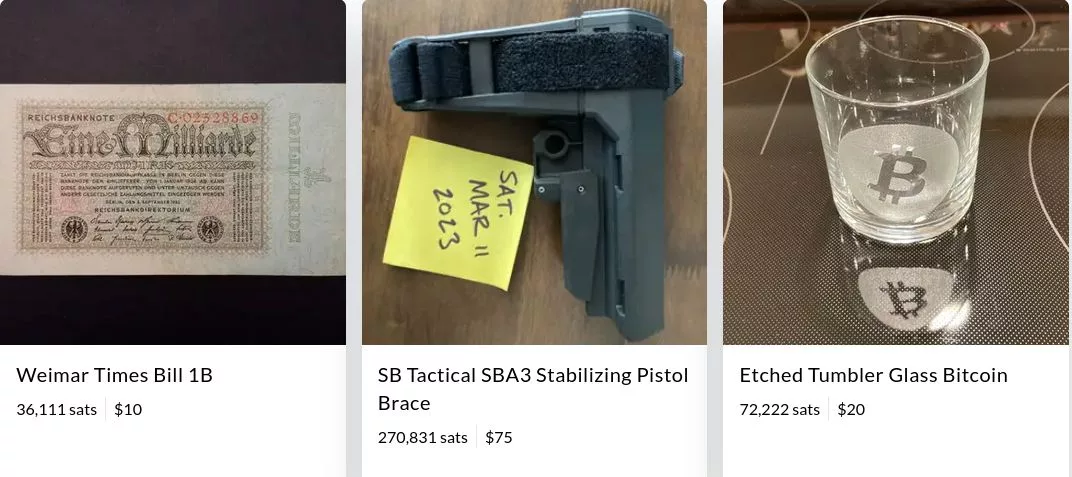 SatsCrap: Sell Your Crap for Sats
SatsCrap is an online marketplace that facilitates the buying and selling of legal products using bitcoin as the payment method.
Description
SatsCrap is a marketplace allows users to buy and sell any legal product in exchange for bitcoin. Buyers are rewarded for their sats with the lowest prices on all types of physical goods. The marketplace does not use logins, bank accounts or KYC process.
How SatsCrap Works
In order to list an item for sale, a refundable listing deposit in bitcoin must be paid. If the listing is cancelled before the sale, the deposit will be promptly refunded. The deposit will be returned once the item is sold. A price in US dollars and shipping cost details should be provided. You will be asked to provide images of the packaging process or evidence that you've hired a professional to pack the item.
The only personal information required from you is an email address for communication purposes. Buyers are required to provide a shipping address for item delivery. Shipping addresses are shared with sellers through a 1-time use link generated by privnote.com with explicit instructions to not store the address online.
Upon submitting item details, a fully refundable listing deposit of 10% of the price in bitcoin must be paid. Payment can be made from any Bitcoin/Lightning wallet or exchange that supports native segwit addresses. If paying from an exchange, the payment amount should be adjusted to include any fees deducted by the exchange.
If someone buys your item, you will be notified by email with shipping instructions. SatsCrap will release sale proceeds (minus a 10% commission fee, adjusted for your listing deposit) to the Bitcoin address you provide with the shipment tracking number within 7 days after delivery has been confirmed (by recipient signature).
The platform uses sats to ensure accountability among market participants, eliminating the need for registration or login to buy or sell. Both parties are protected throughout the transaction.
Conclusion
SatsCrap is a unique marketplace that provides a simple and secure way to sell and buy items using bitcoin. The platform's emphasis on privacy and anonymity makes it an attractive option for individuals who are hesitant to share their personal information on other online marketplaces. The use of a refundable deposit and the requirement to provide evidence of the packaging process or professional packing ensures that sellers take their responsibilities seriously. The use of sats also provides an additional layer of accountability, protecting both buyers and sellers throughout the transaction.
More Imformation