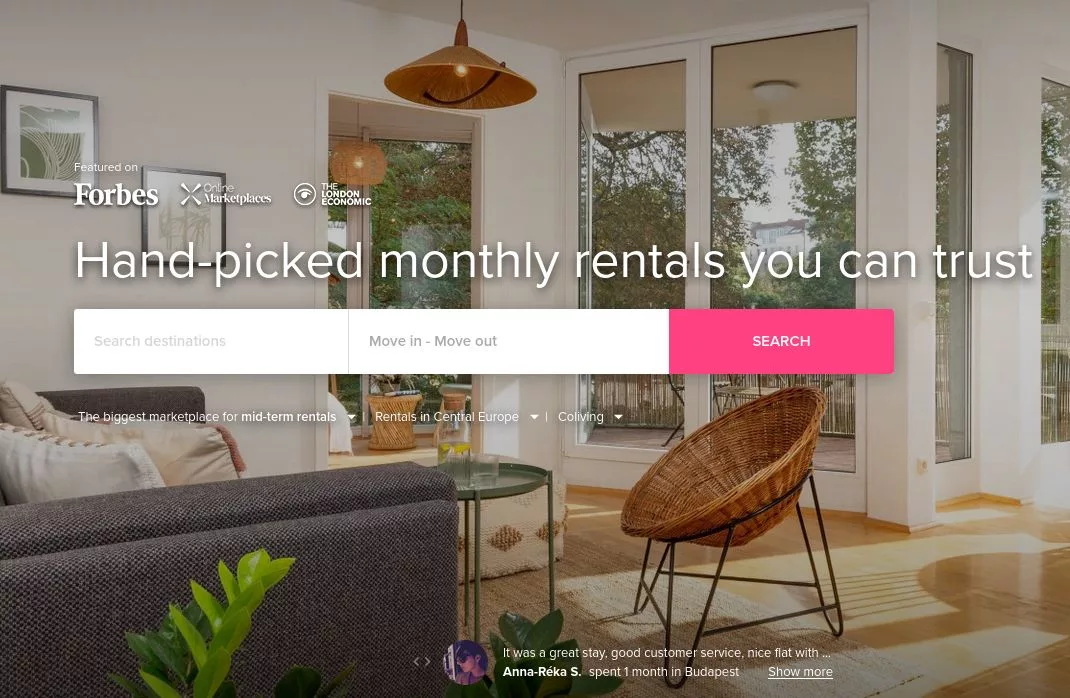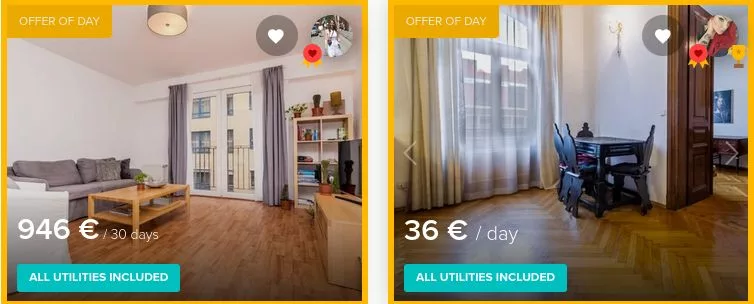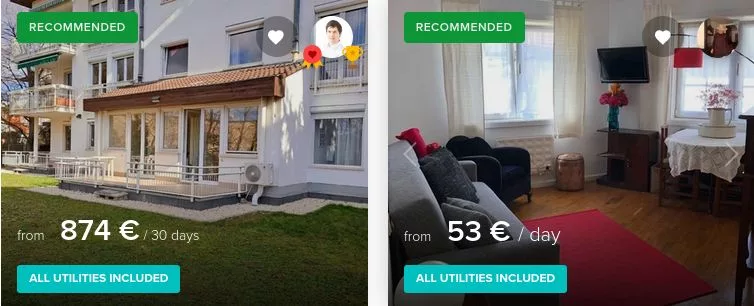 Flatio Review: Pay For Monthly Rentals With Bitcoin
Flatio is a platform for monthly rentals that you can pay with bitcoin. The platform hand-picked, deposit-free listings in over 300 destinations.
Description
What is Flatio? Flatio is an online platform that facilitates deposit-free monthly rentals of apartments and rooms for both short and long-term stays. It accepts bitcoin as a payment option. You can search for properties based on your preferred location, budget, and rental period. The platform offers rental properties in various locations worldwide, including Europe, US, Latin America and Africa.
Flatio also provides a range of services for landlords, including property listing, tenant screening, rental agreements, and payment processing, making it easier for landlords to manage their rental properties.
Key Features
Flatio accepts bitcoin as a payment option
You can search for rental properties based on location, rental period, and budget.
The platform offers fully furnished apartments that include all necessary amenities such as furniture, kitchen appliances, and bedding.
Flatio provides rental options for both short and long-term stays.
It offers 24/7 multilingual customer support to ensure that users have a positive experience using the platform.
Flatio verifies all landlords and properties listed on the platform to ensure your safety and security.
How It Works
Flatio allows you to search for rental properties based on location, budget, and rental period. You can select a property, submit a booking request to the landlord, sign a rental agreement, and pay for the first month's rent and any applicable fees with bitcoin. Once approved, you can move into the property. Throughout the rental period, you can reach out to Flatio's customer support team for assistance with any issues or questions that may arise.
Flatio Pricing
The pricing of rental properties on Flatio varies depending on several factors, including location, type of property, and duration of the rental period. The platform provides transparent pricing information, and there are no hidden fees or commissions involved. Typically, the monthly rental prices on Flatio start at around €400-€500 for a single room and €700-€800 for a studio apartment. Prices for larger apartments with multiple bedrooms and more amenities can range from €1000 to €3000 per month or more, depending on the location and the specific property. It's worth noting that some properties on Flatio may also include additional fees for utilities, such as electricity, gas, and internet. Fortunately, when you fill in the "Move-in" and "Move-out" fields in the booking request on a listing page, you can see a full list of all fees and rent prices, including their payment dates.
The maximum payment limit for paying with bitcoin is €1,000. However, if you need to pay a higher amount than this limit, you contact the Customer Care team.
Is Flatio Legit?
Flatio is a legitimate company that provides a platform for short to mid-term hand-picked rental accommodation for individuals and businesses. The company operates in several countries, mainly in Europe, and has been in business for several years, receiving positive reviews from both landlords and tenants.
More Information
Flatio Reviews
Additional information
| | |
| --- | --- |
| Bitcoin Only | |
| Lightning Network | |
| Supported Countries | Worldwide |
| Year Launched | 2015 |
| Made in | Czech Republic |