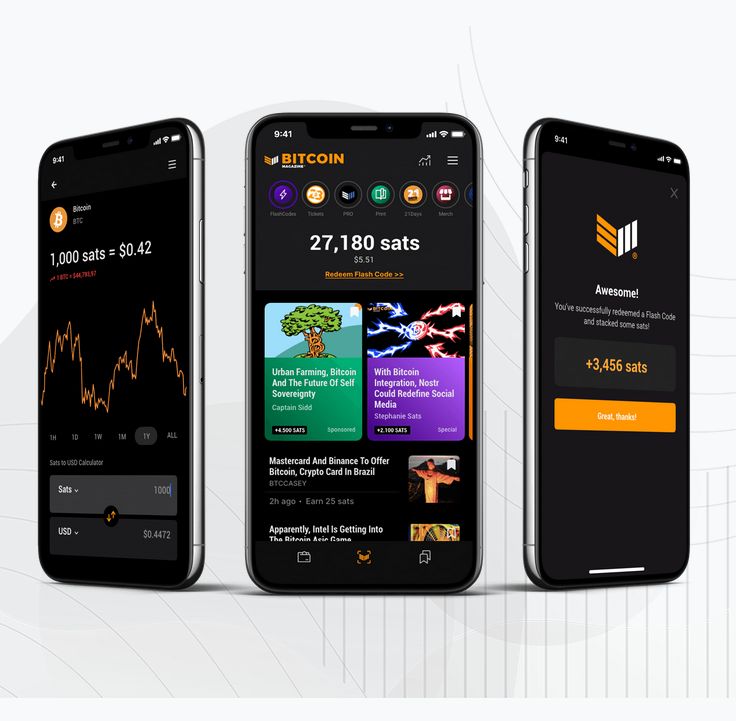 The Bitcoin Magazine App: Earn Bitcoin for Everyday Tasks
The Bitcoin Magazine App is an app that allows you to earn bitcoin by reading articles, watching live streams, and taking part in sweepstakes, surveys, and other activities.
Description
The Bitcoin Magazine App, formerly Carrot, is an app that lets you earn bitcoin by reading articles, watching live streams and participating in giveaways, surveys, and more. Once you've earned enough sats, the smallest unit of bitcoin, you'll be able to withdraw them to your own bitcoin lightning-enabled bitcoin wallet such as Muun. Creators and brands can also leverage the app to reward their fans. The app is built by BTC Inc, the media group behind Bitcoin Magazine.
How The Bitcoin Magazine App works
To get the app, download the app from the Apple App Store or the Google Play Store. After you've downloaded the app, enter your email address, and you will receive an email with a secure login link. Once you've validated your email address, and you will be taken to the dashboard where you will find Bitcoin Magazine articles to read. You will earn 5 sats per article.
Earning bitcoin with The Bitcoin Magazine App is broken down into two main groups: "drips" and "drops".
Drips are earning opportunities that are available at all times within the program, such as reading Bitcoin Magazine articles for sats. New articles are published on a regular basis, allowing you to earn sats around the clock. If you're searching for a way to "stack sats," this is an excellent place to start earning while learning at the same time. You can also earn bitcoin for completing a free 21 days course on bitcoin. 1 lesson will be sent to your inbox everyday.
Drops are earning possibilities found outside the app. Every Friday, for example, "flash codes" are posted on the Twitter. To redeem flash codes, you need to allow camera access to scan the codes on Twitter. There are also occasional unique chances, such as surveys or learning programs.
There's also a link in the app for you to buy bitcoin on River Financial.
The Bitcoin Magazine App is not a wallet, but a bitcoin-based rewards platform. You cannot store your earnings on the app. You need your own lightning wallet to withdraw once you earn a minimum of 500 sats.
More information
Additional information
| | |
| --- | --- |
| Bitcoin Only | |
| Lightning Network | |
| Mobile App | Yes |
| Operating System (OS) | |
| Year Launched | 2020 |
| Made in | USA |