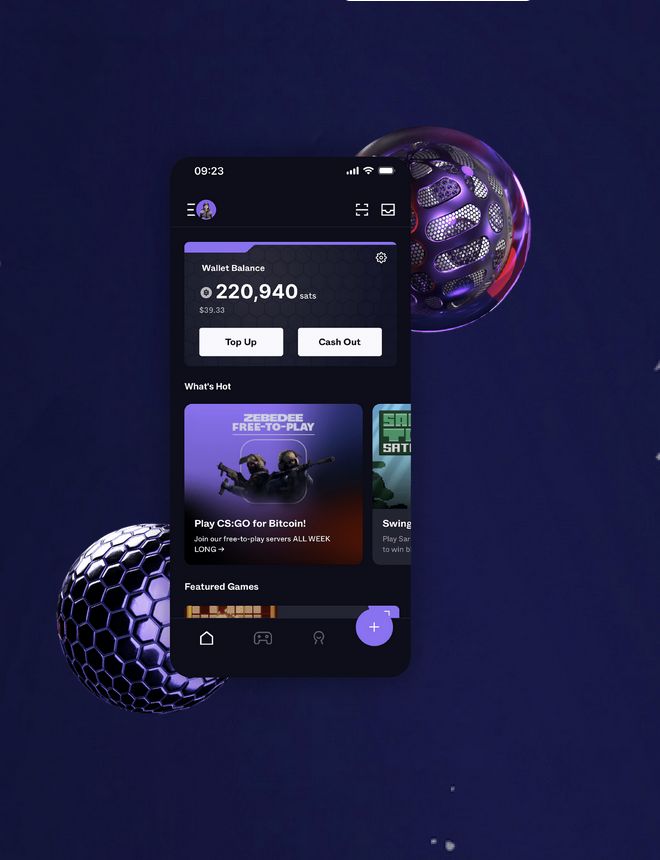 ZEBEDEE: Multipurpose Bitcoin App
With the ZEBEDEE app, users can earn Bitcoin by playing games, buy gift cards, transfer funds, and tip content creators. Developers can also use the app's API and SDK to incorporate bitcoin micropayments into their games.
Description
ZEBEDEE app enables users to buy gift cards with bitcoin, earn bitcoin by playing games, and its API and software development kit (SDK) allows game developers to incorporate bitcoin micropayments into their games. Moreover, Users located in the US, UK, and EU can use the app to send money to Brazil and the Philippines.
The app's wallet operates on the Lightning Network. This allows for lightning-fast transactions with very low or even zero fees, similar to other Lightning wallets.
The ZEBEDEE app can be accessed on various platforms, including Android and iOS mobile devices, as well as Firefox and Chrome mobile browsers.
ZEBEDEE App Features
Some of the key features of the Zebedee Bitcoin app are as follows:
Payments via Lightning Network: The app makes use of Bitcoin's Lightning Network to enable quick, low-cost micropayments within games and digital experiences.
Buy Gift Cards: ZEBEDEE has partnered with Bitrefill to offer users the ability to purchase gift cards from over 5,000 vendors using Bitcoin as a payment method.
Zebedee Games: Users can earn bitcoin by playing Zebedee games, completing challenges, or winning tournaments.
Bitcoin for Content Creators: With ZEBEDEE Streamer and its extensions, your live stream audience now has the ability to tip you during your broadcasts.
ZBD Bots: The bots allow community members in your Discord or Telegram server to send bitcoin to each other through messages, tip each other's comments, or reward funny memes, regardless of whether they have a Bitcoin wallet or not.
Remittance Services: Users located in the US, UK, and EU can now utilize the ZEBEDEE to send money instantly to the Philippines and Brazil, as a result of the platform's collaborations with Pouch.ph and Bipa.
Convert Local Currency to Bitcoin: In over 100 countries, Zebedee's integration with MoonPay enables users to add funds to their Bitcoin balance using a credit or debit card.
Bitcoin Withdrawals: Users can withdraw their earned Bitcoin to an external Bitcoin wallet.
In-Game Purchases: Developers can accept Bitcoin payments for in-game purchases and rewards.
SDK and API: ZEBEDEE offers a software development kit (SDK) and API that enable game developers to easily incorporate Bitcoin payments into their games and digital experiences.
Support for Multiple Platforms: The app and SDK are designed to work on a variety of platforms, including mobile devices, desktop computers, and web browsers.
More Information
Additional information
| | |
| --- | --- |
| Bitcoin Only | |
| Lightning Network | |
| Mobile App | Yes |
| Operating System (OS) | |
| Browser Extension | Chrome, Firefox |
| QR Code | Yes |
| LNURL | |
| 2FA | |