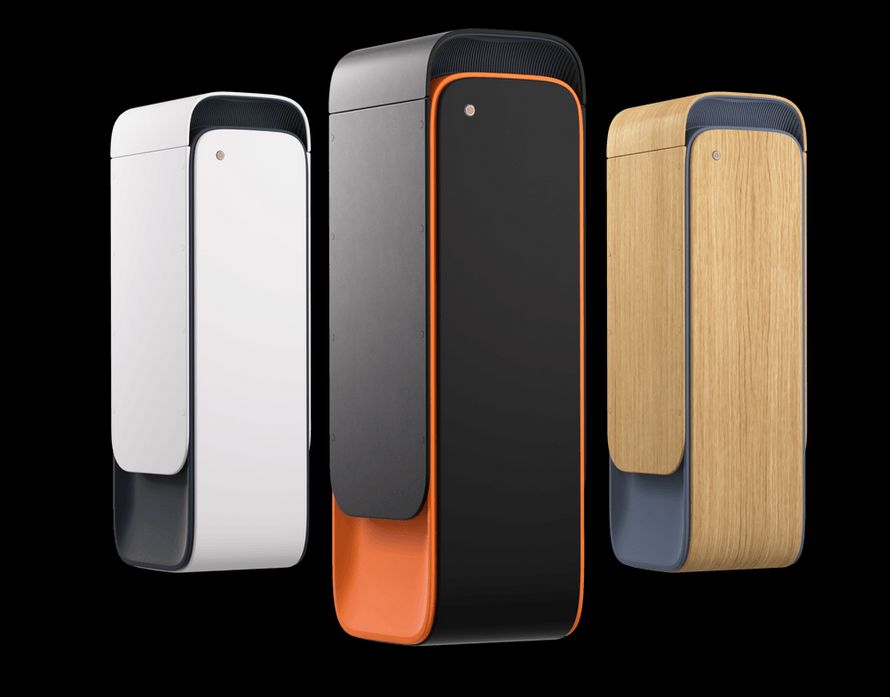 Heatbit: first home heater that mines bitcoin
1.089,00 €
Heatbit is the world's first electric bitcoin-mining home heater that's eco-friendly.
Description
Heatbit is the world's first energy-efficient bitcoin-mining home heater. It allows you to earn bitcoin while heating your home.
Warmth never felt so rewarding. Get cashback while heating your home.
Founded in 2020 by Alex Busarov, Heatbit uses the same amount of energy as a standard heater and can heat areas up to 170 square feet. Many people have criticized bitcoin mining due to the large amount of energy required to create new bitcoins and verify transactions. Heatbit intends to make bitcoin mining energy-efficient and easily accessible to ordinary people.
The heater requires a WiFi connection to function properly. It requires 2-3 MB/h of bandwidth. It is controlled by its intuitive mobile app. It works with a variety of connection sockets, plugs, and voltage.
You can withdraw your rewards at any time. Heatbit does not charge withdrawal fees, but you need to pay network transaction fees. The company also plans to add fiat withdrawals, allowing you to withdraw directly to your card or bank account.
Depending on the user's electric power tariff, bitcoin rewards can cover up to 100% of heating costs. The device has a autotuning feature for improving efficiency and lower power consumption.
Heatbit app
The Heatbit app, which is available for Android and iOS devices, allows users to set up and manage the heater while also mining bitcoin. It also allows you to withdraw your earnings. The number of Heatbits that can be linked to a single mobile app is unlimited.
Benefits of Heatbit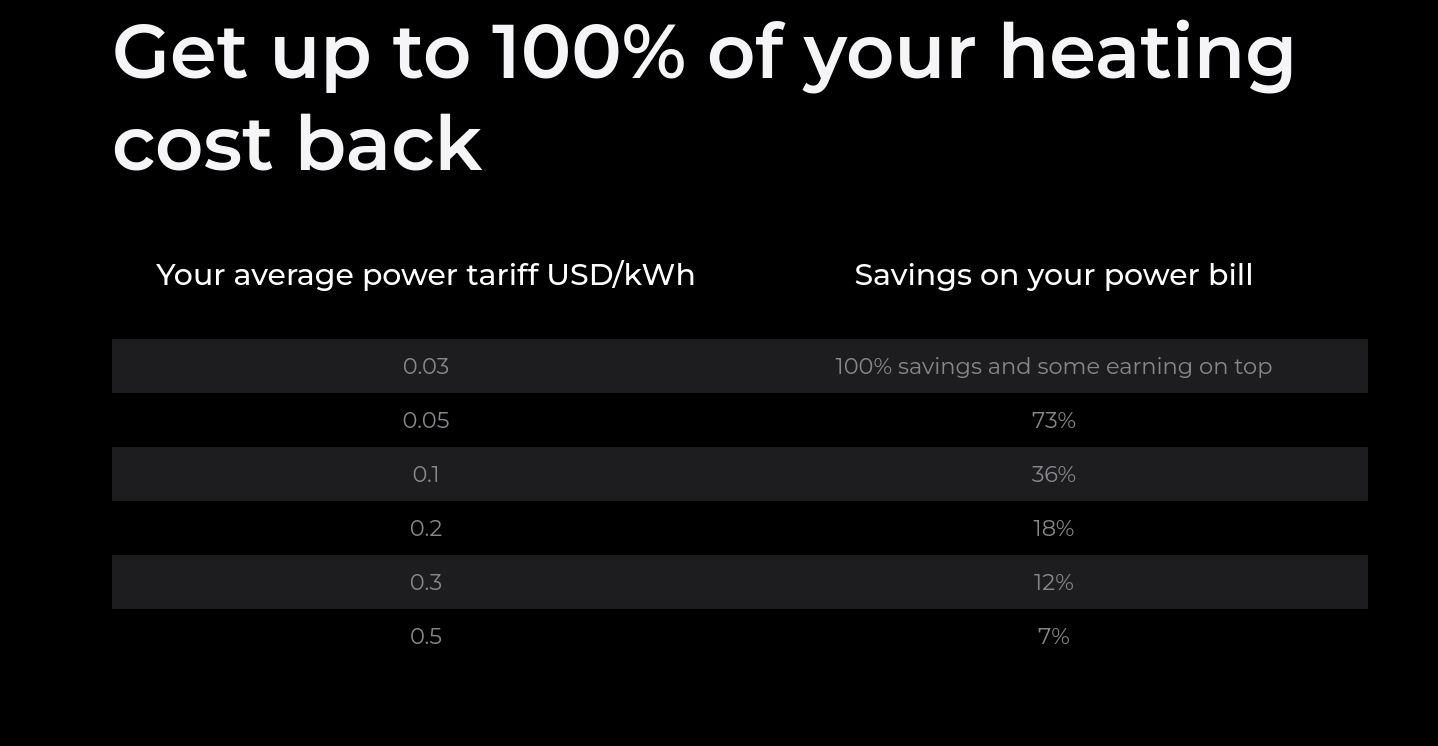 You earn extra income in bitcoin
Heatbit increases hashrate while decreasing energy consumption
Multiple heat sensors
Built-in accelerometer
Protective design built in accordance with US and Canadian heater safety standards
It's quieter than your fridge
The device can heat up to 170 square feet
Hashing power is up to 14 TH/s
Heatbit price
Heatbit, which weighs 31 lbs/14 kg, costs $1,149. There is an option for installment payments ($449 upfront, then 21$ for 36 months, 0% interest). You can try it before buying by activating demo-mode in the app and see how it works.
Heatbit ships to almost every country in the world, with the exception of a few that are not yet listed on the sales page. When you are about to make the payment, you will see the countries.
More information