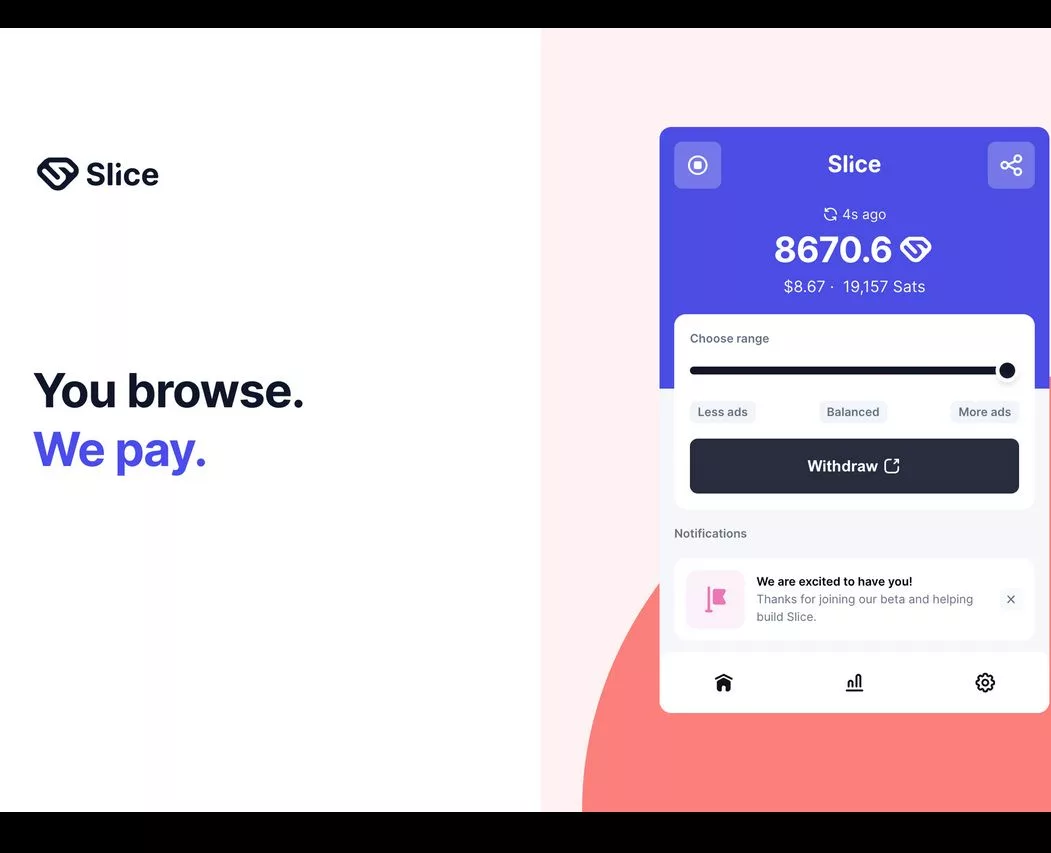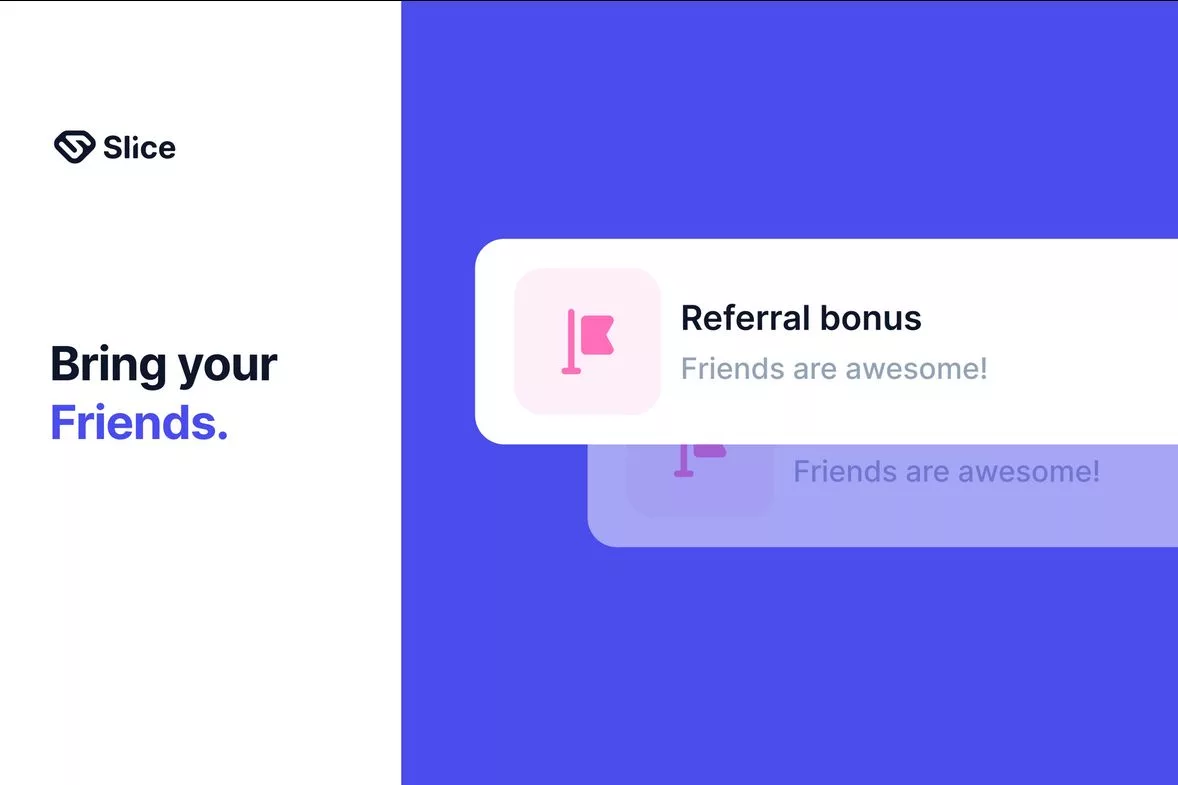 Slice: Earn Bitcoin for Surfing the Web
Slice is a browser add-on that aims to give you a new way to earn bitcoin by interacting with advertisements online. It is available for free on Chrome, Mozilla Firefox, Edge or Brave.
Description
Slice is a browser extension that allows you to earn bitcoin while surfing the web. It uses smart contracts to reward users with Slice, an in-app currency that can be exchanged for bitcoin. At the time of writing this, the app was in beta.
Slice probably won't ever pay your mortgage, but we feel confident that passive income from browsing activity will help fund a valued Slice of your life. Like your Spotify/Netflix subscription, or even your groceries.
How Slice works
To start earning, install Slice browser extension on Chrome, Mozilla Firefox, Edge or Brave for free. As you browse the internet, ads will be displayed on the pages you visit. Slice will track your browsing activity and reward you with Slice for engaging with advertisements. You can also earn points for referring friends, as well as creating and sharing your own content. If you invite your friends, you earn 1 USD for every successful referral. You can find your referral link in the dashboard. The app also includes a wallet where you can manage your balance and use it to make web payments.
Note that an ad has to be completely visible on your screen in order to earn. The extension may take a few seconds to load your Slices. Furthermore, Slice will stop counting Slices and may restrict your account if it notices abusive behavior, such as fraudulently reloading pages, spamming, or installing multiple extensions to circumvent limits.
Once installed, the Slice button will show on the browser menu for easy access. The extension shows your earning, number of ads viewed and add settings.
If you use AdBlocker, can you still use Slice? Slice does not disable or remove already running advertisements on a website. If you'd prefer to remove ads that aren't from Slice, you can install an adBlocker. Thus, you only see the advertisements for which you are getting paid for.
How to withdraw earning from Slice
To withdraw your Slice earning, you simply go to the extension and click on "Dashboard." You will be redirected to your dashboard on Slice website. Go to "Payout." At the moment, Slice only supports Lightning wallets that accept payments via LNURL for bitcoin payouts. Slice has partnered with Zebedee to allow you to cash out your earnings from Slice browser app directly to your Zebedee account instantly and with no fees because of Zebedee's Lightning Network integration. However, using PayPal to withdraw your funds attracts a fee of 4%.
More information
Additional information
| | |
| --- | --- |
| Bitcoin Only | |
| Lightning Network | |
| Mobile App | No |
| Browser Extension | Brave, Chrome, Firefox, Microsoft Edge |
| KYC | |
| Referral Program | Yes |
| Year Launched | 2022 |
| Made in | United Kingdom |