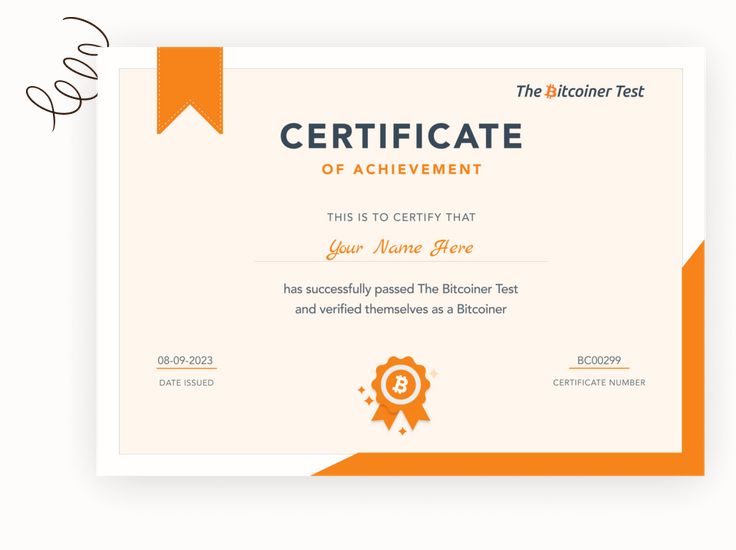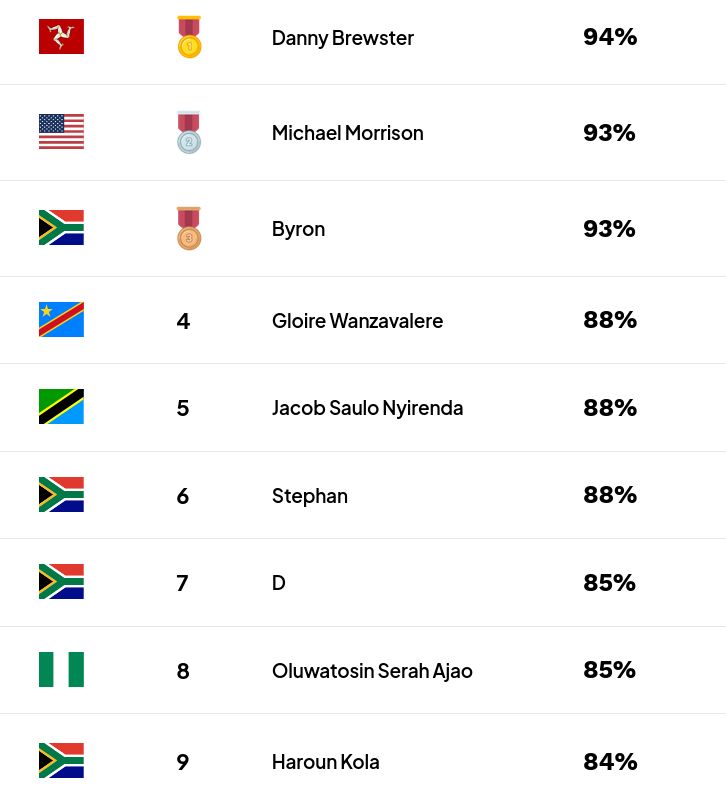 The Bitcoiner Test: Challenge Your Bitcoin Knowledge and Get Certified
The Bitcoiner Test is a 21-minute, 64 question rapid fire quiz about everything Bitcoin related. Take the test to assess your Bitcoin knowledge and get certified. Ideal for employers looking to hire Bitcoiners and for Bitcoiners looking for a job in the industry.
Description
The Bitcoiner Test is a 21-minute, 64-question rapid fire quiz about everything Bitcoin related. The aim of the test is to quickly sort people who understand Bitcoin from those who don't. This is particularly useful when you need to hire Bitcoiners and want to be sure you're getting the right candidate.
If you are a company hiring for Bitcoin roles, you should have all of your candidates take The Bitcoiner Test. This will help you to quickly and easily identify the candidates who have a deep understanding of Bitcoin.
If you are an individual who is looking to work in a Bitcoin role, you should take The Bitcoiner Test to demonstrate your knowledge of Bitcoin. This will make you a more attractive candidate to potential employers.
How The Bitcoiner Test Works
To take the Bitcoiner Test, simply visit the website and create an account. Once you have created an account, you can purchase the test and begin immediately. The test must be completed within 21 minutes. To pass The Bitcoiner Test, you need to score 50% or higher. If you pass the test, you will receive a Certificate of Achievement. Those who score over 70% will receive a certificate with merit, and those who score over 80% are deemed to have passed with distinction, and this will be reflected on your certificate.
The Bitcoiner Test costs 21,000 satoshis (0.00021 BTC). For companies who wish to purchase multiple tests for candidates, volume discounts are available. Payment for the test is made via the Lightning Network only.
You can take the Bitcoiner Test as many times as you are willing to pay. However, each test is unique, with the 64 questions drawn randomly from a much larger bank of questions. You will receive your certificate within 24 hours of passing the test and providing us with the necessary information.
Challenge Your Bitcoin Knowledge
The test is also open to anyone who wants to challenge their Bitcoin knowledge and see how they measure up against other Bitcoiners. The best way to prepare for the Bitcoiner Test is to have a good understanding of Bitcoin. There are many resources available online that can help you learn more about Bitcoin. You can also take practice tests online to get a feel for the format of the Bitcoiner Test.
The Bitcoiner Test is a great way to quickly and easily assess someone's Bitcoin knowledge. If you are looking for a job in the Bitcoin industry, or if you are a company that needs to hire Bitcoiners, then the Bitcoiner Test is a valuable tool.
Additional information
| | |
| --- | --- |
| Bitcoin Only | |
| Lightning Network | |
| Year Launched | 2023 |