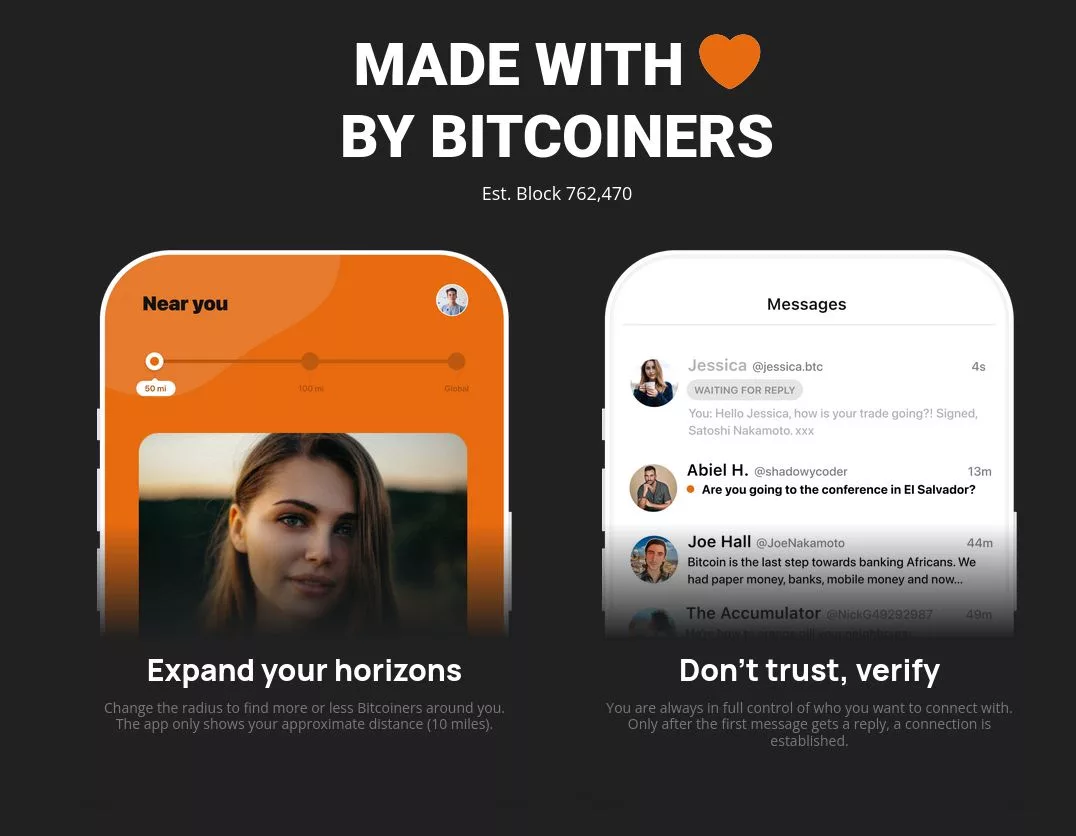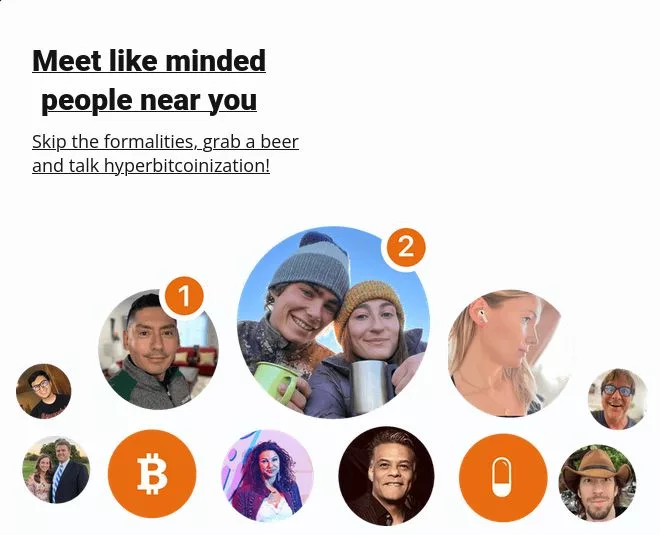 Orange Pill App: Connect With Bitcoiners in Your Area
The Orange Pill app is designed to bring together local Bitcoin users, offering them a way to connect and engage with each other. The app is available on both iOS and Android, enabling Bitcoiners to connect with one another and form a supportive community.
Description
The Orange Pill app connects users with other Bitcoiners in their local area. The app, which is available on both iOS and Android platforms, was created by a group of Bitcoin enthusiasts in response to the 2022 bear market. The app allows users to connect and engage with other Bitcoin users in their local community, forming a supportive network of Bitcoiners.
The app is currently available in 175 countries around the world. The primary goal of the app is to connect as many Bitcoiners as possible. If you happen to meet your soulmate on the app, you are encouraged to bring more Bitcoiners into the world.
How Orange Pill Works
You must first download the app from the App Store or Google Play Store in order to use it. Your email address is required for registration and verification. There is no need for any additional information. To use the app, a monthly subscription is required.
You can connect with other Bitcoiners in your area after successfully registering. Two new features will be available soon, allowing you to find Bitcoin events near you and connect with attendees before, during, and after the event, as well as find Bitcoin friendly merchants wherever you are. You can currently search for other users by their username and/or name. Soon, you will be able to search for people based on their profession, gender, age, location, and interests.
The app offers a referral program. When a new user registers for Orange Pill App using your referral link, they will be marked as your referral. You will receive 10,000 Sats after a referred user successfully signs up. Referrals that have been completed will appear in your wallet. To withdraw, you must have at least 50,000 sats; the first 10,000 sats are given to you as a reward if you refer four plebs.
Orange Pill Fees
The fees for the Orange Pill app are as follows:
Yearly: 100,000 satoshis
Lifetime: 300,000 satoshis
Gigachad: 500,000 satoshis
Although Apple and Google do not allow in-app purchases with sats, you can still sign up for a sats membership on Orange Pill website.
As the saying goes: "if something is free you are the product". Building, maintaining and promoting an app is very expensive. By asking everybody to pay to use the app we eliminate the noise (bots, scams, spammers, shitcoiners, fake account, etc…) and we will never have to track or sell your data to the highest bidder.
More Information
Additional information
| | |
| --- | --- |
| Bitcoin Only | |
| Mobile App | Yes |
| Operating System (OS) | |
| KYC | |
| Annual Subscription | 100,000 satoshis |
| Geographical Limit | Global |
| Referral Program | Yes |
| Year Launched | 2022 |